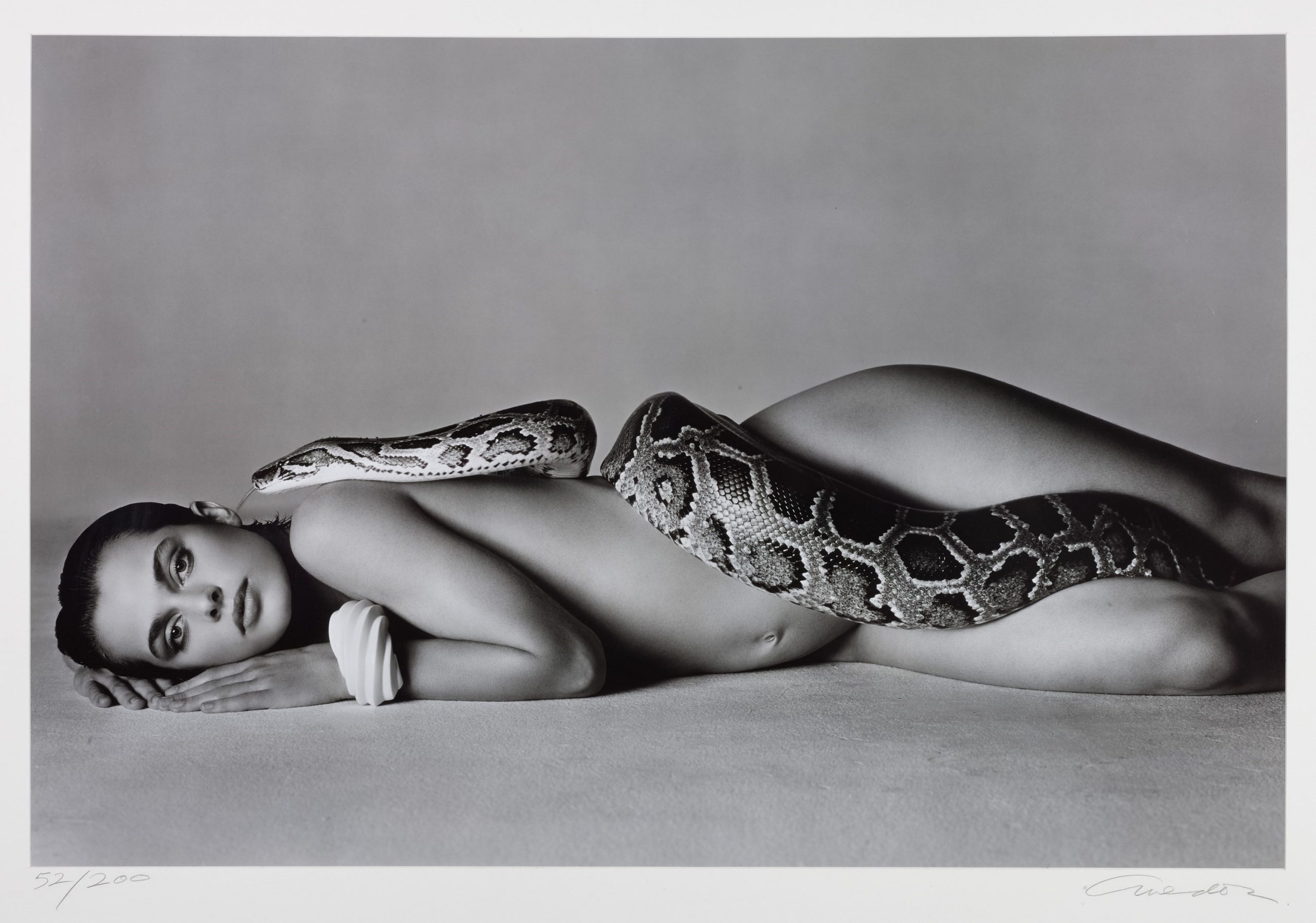 Nastassja Kinski, Sex Goddess: Part 1
Ok, she may not be the greatest actress in the universe (though she's certainly not the worst either) and she does have an unhappy knack of acting in films that get savaged by the critics and/or the paying audience but has there ever been a more gorgeous, attractive creature seen on the silver screen? [N.B. This is a rhetorical question…]
Aside from her beauty, even though she'll never win any Oscars, it has to be admitted that she has the guts to take on a far wider range of roles than Meryl Streep has ever attempted. While Ms. Streep plays pretty much the same persona in all her films, however effectively, Ms. Kinski has played a were—panther, an American revolutionary, a schoolgirl prostitute, a Dorset farm girl from the turn of the century and a yuppie stock—broker (not that there are any like her where I'm working), with an effectiveness ranging from acceptable to excellent.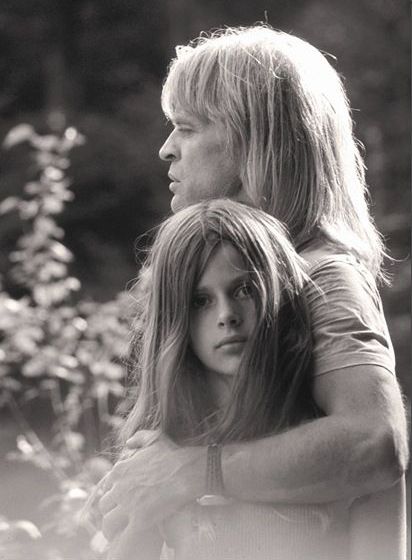 This article will be slightly different from the usual film/biography. As well as the usual historical details, list of films, etc, you'll also find information on how much Nastassja Kinski appears in the film, and how much of her is seen (these two are NOT the same if you think about it!) — the phrase "starring Nastassja Kinski" covers a multitude of sins. –
Let's start at the very beginning (a very good place to start, as Julie Andrews remarked, but since Julie Andrews is not really a trash actress perhaps it's not the best of quotes — however, since most trash actresses are unable to speak and take their clothes off simultaneously, and are therefore a poor source of quotes, it'll have to do. I digress.) with her birthday. Isn't research a wonderful thing? Having looked up several film reference books, I can confidently state that when it comes to her date of birth, I haven't a clue. Some books say she was born in 1959, while others disagree, giving dates as late as the 29th of January 1961. Frankly, who cares? It's not that important, except that the thought of a 15-year old appearing nude in a film is usually though of as rather more 'depraved' than if she is 17!
Daughter of Brigitte and Klaus Kinski, her teenage years seems to have been real 'wild—child' ones, parties, staying out all night and doing all the usual things teenagers do, with the interesting addition of posing for some 'artistic' photographs.
Again, my research turned up different stories about where/by whom she was discovered (don't know why I didn't just plagiarise things like normal!). One tale has it that the director Wim Wenders (with whom she was to work again later on "Paris, Texas") saw her at a rock concert, while another says that it was Wenders' wife who found her, dancing in a disco. Whatever the story, the net result was:
FALSCHE BEWEGUNG (Wrong Movement) – Wim Wenders, 1974
Wilhelm leaves his mother and his native village in North Germany to try and become a writer. On his journey, he meets an old Nazi, with a mute teenager (NK). In Cologne, he falls in love with Therese, an actress, and meets Bernard, an Austrian poet. These five people arrive, by chance, at the mansion of a rich industrialist on the point of suicide.
I can't really say very much about this film because I haven't seen it, the above synopsis being translated from a French book. I don't think it's currently available in this country, but I'd be very interested if anyone out there DOES have a copy!
ART: ????? ENTERTAINMENT: ????? KINSKI CONTENT: ????? FLESH: ?????
Her next film couldn't have been much more different, as she appeared in the last Hammer Horror film ever made:
TO THE DEVIL A DAUGHTER – Peter Sykes, 1975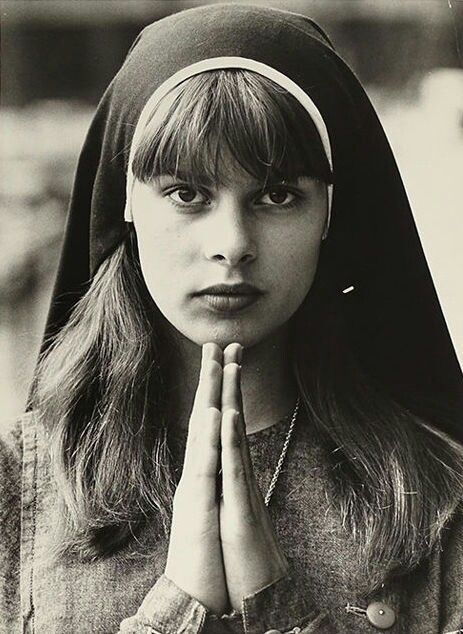 NK plays a young girl 'sold' at birth by her father to a coven of demon worshippers in exchange for material success — there intentions being to use her as an evil version of the Virgin Mary in order to bring their 'Lord', Astaroth, into the world. However, her father tries to get out of his side of the deal and leaves his daughter in the care of an expert in he occult. Unfortunately, the coven has a telepathic link with her…
A fairly effective adaptation of the book by Dennis Wheatley, even if the hand of the censor meant that it was a little less intelligible than it was supposed to be. All the acting is competent at worst and Nastassja gives a nice performance, with just enough hidden menace to be convincing.
NK isn't the star here — her name is in- much smaller letters than the two established actors, Christopher Lee and Richard Widmark, and is even behind Honor (Kinky Boots) Blackman. She is on the screen for a good chunk of the movie. Even so — certainly more than Blackman (whom she kills with a knitting needle to the brain) or Lee. In terms of flesh, there lS a VERY brief nude scene at the end, a gift to those who own video—recorders…
ART: * ENTERTAINMENT: *** KINSKI CONTENT: **** FLESH: ****
Her next activity was a slight change of tack, as Nastassja returned to try her hand at TV, for an episode of a German police series:
TATORT, episode REIFEZEUGNIS (For Your Love Only) – Wolfgang Petersen, 1976.
NK is a schoolgirl who is having an affair with her teacher. Another pupil finds out about this, and tries to blackmail her into having sex with him. Meanwhile, another pupil is blackmailing the teacher. Oh, and the wife of the teacher knows as well (it seems to have been a pretty badly concealed affair). Then the guy blackmailing NK tries to rape her, and is killed by a friend of NK – this is where the police come in.
A well—made, solid piece of drama, which won several awards, including some for NK. In terms of UK series, it'd be more "Juliet Bravo" than "The Professionals", with the police not playing much of a part, especially in the first half. This was released in the cinemas here, and was available on videotape for a while too (Guild Video).
Nastassja Kinski is one of the main stars, and is on screen for quite a lot of the film, probably more than anyone else, with the exception of the teacher, so it's good value for money. Compared with the film that had gone immediately before, and the next one she was to do, it is remarkably restrained in terms of nudity, with just a topless scene or two.
ART: *** ENTERTAINMENT: **** KINSKI CONTENT: **** FLESH: ***
It was now that she met up with Roman Polanski. who was to turn her from a moderately well-known actress into an international superstar, doubtlessly while bonking her brains out, given his predilection for the younger woman (which has made him persona non grata in the States). Before putting her in "Tess", it was decided that a little more acting experience wouldn't be amiss. The product of this training was:
HOTEL DER LEIDENSCHAFTLICHEN BLUMCHEN – Andre Farwagi, 1977
a.k.a. Passion Flower Hotel, a.k.a. Virgin Campus, a.k.a Boarding School, and that's just the English titles!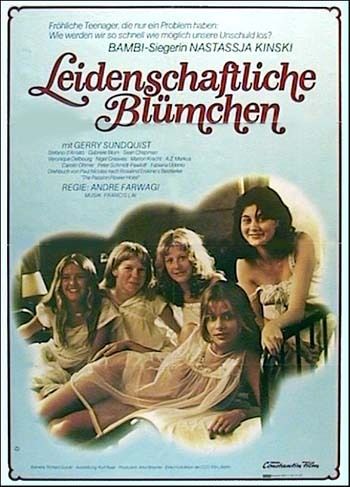 A new girl (NK) arrives at a boarding-school on the shores of a lake. Along with the other girls in the dormitory, she sets up a brothel so that they can lose their virginity — most of the film is about the severe trouble they have doing so!
I don't want to say too much about this film here, as a full article on it can be found later on in this issue, but I have to say this is her finest moment. The plot is totally ridiculous, but who cares? One thing to note is that the guy who plays Frank in "Hellbound: Hellraiser 2", made his acting debut in this.
The whole film is just an excuse to show pretty girls in a state of undress. Of course, it's all done with such a sense of humour that it's nearly impossible to find offensive, but the sex scene at the end remains unsurpassed in the NK chronology, with the possible exception of "Cat People".
ART: NONE! ENTERTAINMENT: * KINSKI CONTENT: *** FLESH: *****
The shooting of "Tess" was delayed somewhat, due to a slight problem that Roman Polanski was having with the authorities in California, to be more specific, that he was guilty of "Furnishing a controlled substance to a minor; committing a lewd or lascivious act; having unlawful sexual intercourse; perversion, sodomy and rape by use of drugs" [Question : Who described Roman Polanski as "an evil, profligate dwarf"? Answer : Roman Polanski]. To fill in time, some more acting experience was acquired:
COSI COME SEI – Alberto Lattuada, 1977
a.k.a. Stay the Way You are, Just Stay as You Are
Giulo Merengo is in Florence to negotiate the purchase of a statue. He gets to know Francesca, a young botany student. he also meets an old friend of his, who tells him that Francesca is the daughter of Fosca, an old flame of Giulo's, with whom he had an affair some twenty years ago. This is pretty close to the age of Francesca…
Again, this is one that I haven't been able to lay my hands on. NK plays both Francesca and Fosca — judging by the stills that I've seen from it, she looks absolutely gorgeous.
ART: ????? ENTERTAINMENT: ????? KINSKI CONTENT: ????? FLESH: ?????
Finally, the shooting of the film that made her famous all over the world. as well as disproving the earlier mentioned rule about Oscar nominations leading to dull evenings, got underway:
TESS — Roman Polanski, 1977-78
NK is a Wessex farmer's daughter whose family are distantly related to the d'Urbevilles, a once great family. She is sent to the current owners of the title to ask for aid (even though they 'bought' the title ), and is given a job. She is raped by the lord of the manor, and returns to her village – the child dies soon after birth, and Tess moves away to become a dairy—maid. There, she meets and falls in love with Angel, a clergyman's son : they get married, but he leaves her when she reveals her past. This lS a big mistake, as he eventually realises, but by then she has married the lord who violated her. As in most of Hardy's novels, there is not a happy ending — Tess is hung for the murder of her husband.
It would take a far worse director than Roman Polanski to make a bad film of possibly the greatest novel in the English language (though I'm sure Richard Attenborough would have a good chance of ruining it [Meow!]). It is a long film, but it would have been difficult to cut very much out without losing the atmosphere of the novel. NK gives a superb performance, possibly her best ever, and the entire film is a classic. There is enough NK in this film to satisfy anyone, though she does keep her clothes on – even the rape scene is extremely decorous.
ART: * ENTERTAINMENT: **** KINSKI CONTENT: ***** FLESH: **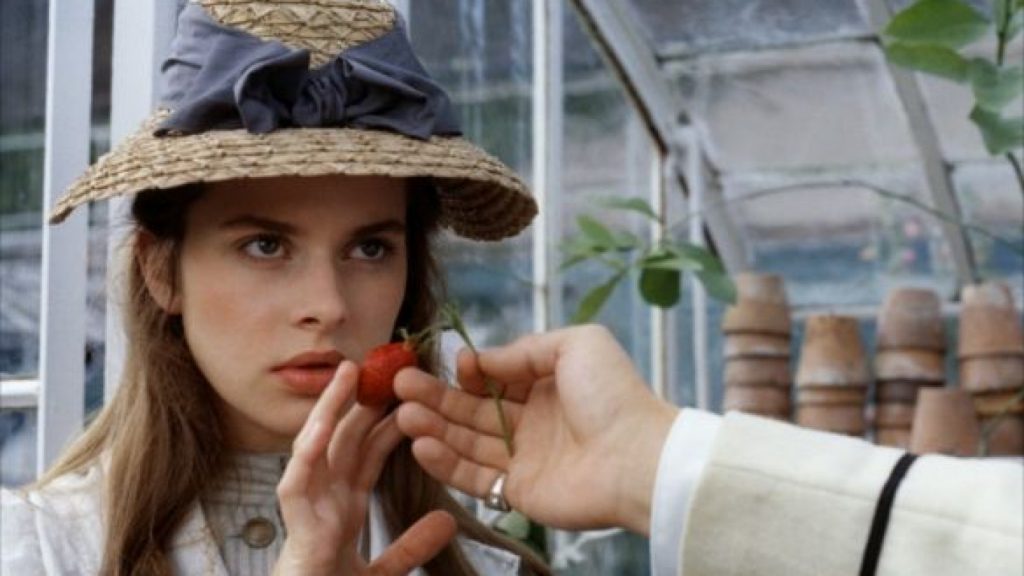 So what should she do next, out of all the offers of film scripts that came pouring in following 'Tess'? After over a year of deliberation, she chose a film by Francis Ford Coppola which sounded a pretty safe bet — his track record was impressive, even discounting 'Apocalypse Now'. However, this was the first real case of Nastassja's unerring nose for a turkey…
ONE FROM THE HEART – Francis Ford Coppola, 1981
Two lovers, Hank & Frannie, have an argument, and decide independently to go for a night on the town ('the town' being Las Vegas). They each meet up and have a brief fling with a stranger, Hank's lover being a circus girl called Leila (NK).
Really very little happens in this film – it is certainly a technically impressive achievement (you have to keep reminding yourself that it was entirely shot in a studio), but I kept thinking "What's the point?". Why bother constructing Las Vegas instead of using the real thing? There are a few pleasant musical interludes, including NK singing (or at least PRETENDING to sing), but it fails to do anything much to the emotions, beyond the usual vague feelings of lust for NK.
There's not even much of that either – she doesn't really appear in much of the film, although when she does she kicks the film out of it's self-satisifed rut and into the realms of dream—land; dancing on a high tension wire, balancing on a ball and being the only thing that keeps this film from being consigned to the box marked 'big, overblown, blunders'.
ART: ** ~'ENTERTAINMENT: * KINSKI CONTENT: * FLESH: **
Seven films in, nine to go. It'd be nice to cover the next one too, and get us to exactly half-way, but as it's "Cat People", any attempt to do it justice in 15 lines would be futile, so we'll save it until next issue! So instead, here are a couple of random bits of interest on her, to keep you going till then…
If you have trouble spelling 'Nastassja', you should be grateful – on her first film she wasn't billed as 'Kinski' but 'Nakszynski'!!
She has a criminal record. 0n her return to Germany after filming 'Stay the Way You Are', she was arrested for failing to pay fines resulting from evading her fare on public transport. She was sentenced to 14 days, but with time off for good behaviour, only spent 5 days in jail. Anyone for a remake of "Reform School Girls"?