Well, 1988 is nearly at an end (it will be by the time you read this), and so it's the customary time to look back over the past year and pick out a few highlights and lowlights.
Top 10 films seen in '88 (no order – eleven really!)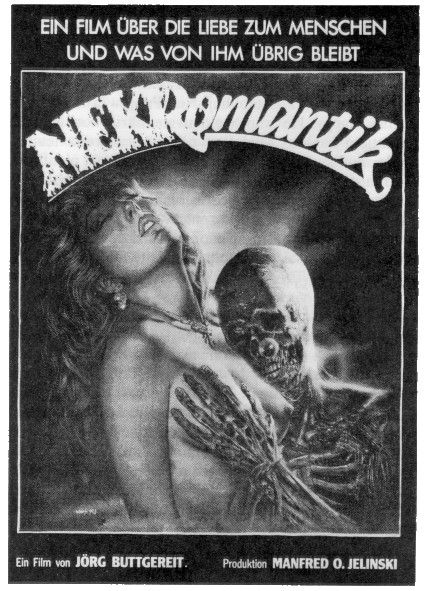 The Hidden
The Seventh Sign
Reform School Girls
A Fish Called Wanda
Jean de Florette/Manon des Sources
The Gruesome Twosome
Brain Damage
Nekromantik
Prison Ship Star Slammer
Robocop
Not all these were released in 88, but they all first brushed across my consciousness in the year past. I was torn about including a couple of the films I saw in an all-nighter on the 30th of December 1987, but in the end I decided to be strict with myself!
Top 10 Records released in 1988 (LPs or singles)
Laibach – Let It Be
Transvision Vamp – Sex Kick (Ciao Portobello)
Eighth Wonder – I'm Not Scared
Act – Laughter, Tears and Rage
Age of Chance – Take It!
Siouxsie and the Banshees – Peep Show
Thomas Dolby – Aliens Ate my Buick
Devo – Some Things Never Change
Tiffany – I think We're Alone Now
Laibach – Sympathy for the Devil (Who Killed the Kennedys?)
Not a good year musically. Too much garbage, not enough bad taste, with only the rise of the bimbo and the continuing steady improvement of the remarkable Laibach giving much hope for the future.