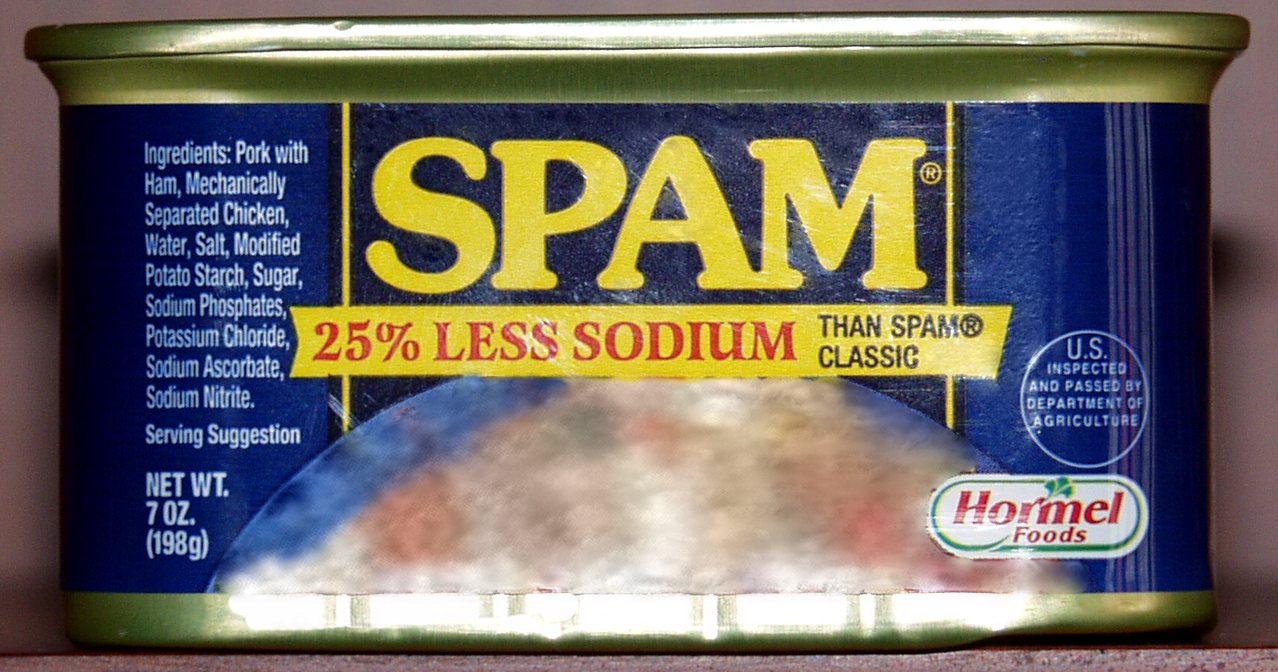 We interrupt your regular viewing for a TC Public Service Announcement
1) WHAT IS A JAKE? (AND WHERE CAN I GET SOME?)
Jake is defined as part of Operation Mindfuck. Basically, it involves a lot of people collaborating to send a lot of weird stuff to some bureaucrat/official somewhere, asking for some information/help, preferably in an obscure or unusual way.T he letters are timed to arrive on the same day, and to make the bureaucrat/official/etc. think that either he is the target of a global conspiracy of lunatics or the general public are much more imaginative than he has previously
2) WHAT IS THIS SPAM JAKE?
The plan: on twenty-third of May, 1994 (Spam Jake Day), a lot of mail will arrive at the headquarters of Hormel Foods, the manufacturer of Spam, from all over the world. This will be from various Discordian, SubGenius and other weird religious groups: and from anyone else who can be convinced to join in. Each letter will claim that the sender's own group is the original Church of Spam, and request official endorsement from Hormel Foods as such.
3) HOW DO I GET INVOLVED?
If you wish to be involved in this global mindfuck, all you have to do is write such a letter, in the name of your religion/conspiracy (if you don't have one, found one), adding any embellishments you may wish to add and send it to:
Hormel Foods Corporate Offices
1 Hormel Drive
Austin,
MN 55912
U.S.A.
Send the letter before Spam Jake Day, if possible timing it so that it arrives on Spam Jake Day. The rest is up to you.
4) WHAT WILL THIS ACHIEVE?
With luck, somebody at Hormel will find their desk inundated with curious missives from all sorts of strange groups from all over the world asking for official sanction for some esoteric activity involving Spam, or, in the parlance, "weird shit". Unable to dismiss this as a small, localised prank they will be very much puzzled by this and possibly shall attain illumination from the shock. Candidates for official approval may receive interesting replies; furthermore, the media may pick up on this, distorting it and adding further chaos to the equation. In any case, the ripples of this should be felt far and wide, if enough people get involved.
A brief comment from TC… This did not originate from IC but is reprinted in abridged/amended form as a service to interested individuals. The origin of the Jake is deep within Me Internet computer network but for the non-networked amongst you, this is presented so that you too can he part of the worldwide personhood of the Church of Spam (whoever vans That coveted name…). Global confusion or bust.