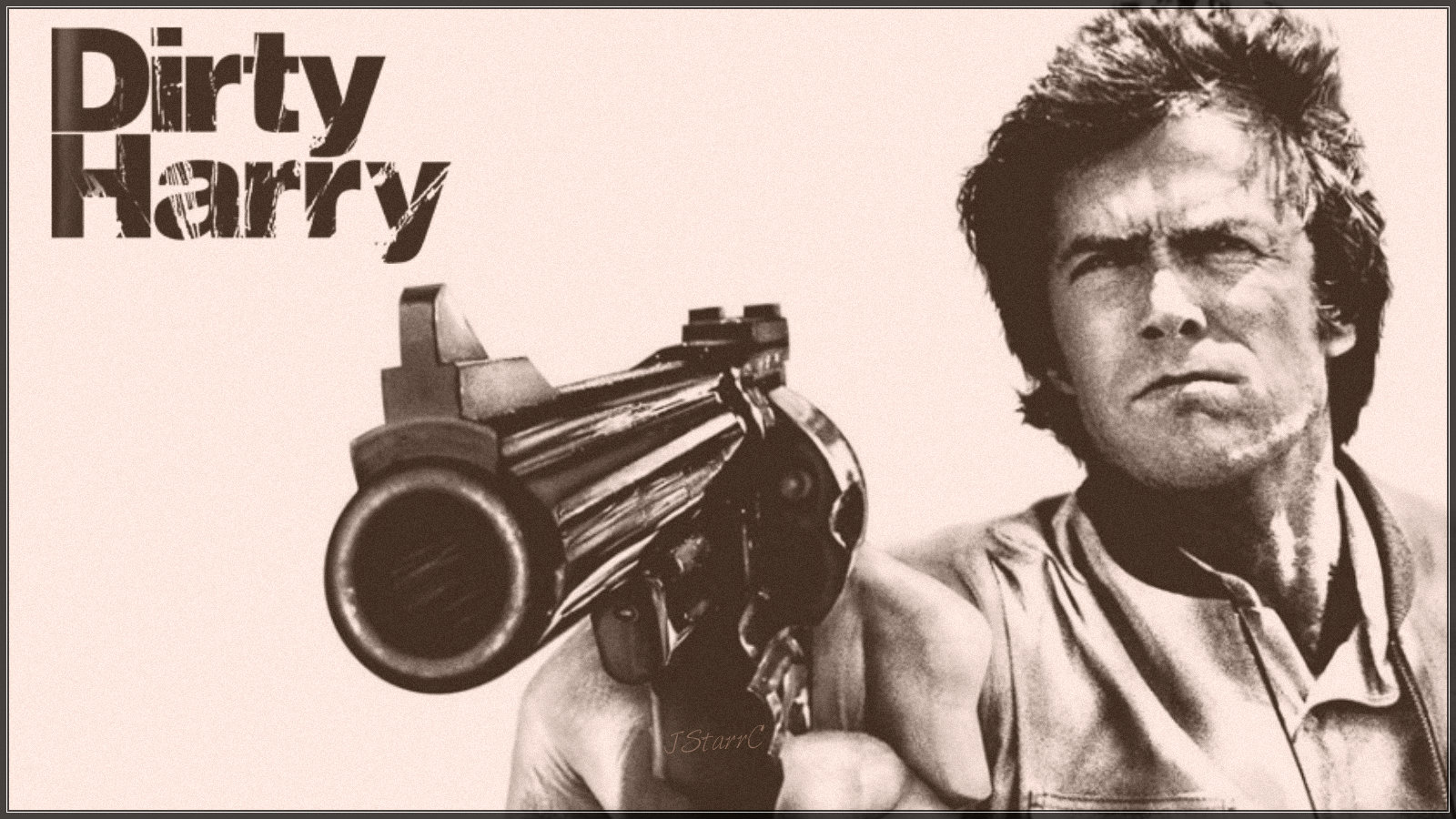 I know what you're thinking, punk. You're thinking, did he fire five shots or six? Well, to tell the truth, in all this confusion I forgot myself. But being as this is a .44 Magnum, and the most powerful handgun in the world – it can blow your head clean off – you've got to ask yourself one question: Do I feel lucky? Well, do you, punk?
Since the late '60s, audiences worldwide have been fascinated by Eastwood's style. His no-nonsense approach to the most demanding of situations has fired the imaginations of millions. It has also been widely copied and caused much controversy.
So when you think of Eastwood, the first image conjured up is probably that of a superhuman cop or western outlaw with a thin snarl on his lips, a squint and a poor "punk" at the wrong end of some serious weaponry. Oh, and you want him to pull the trigger! Just what is it about Eastwood that makes his popularity so universal? In a strictly sociological sense, much of his success can be attributed to the era from which his type of "hero" arose. Stateside, the sixties were violent, reactionary and anti-establishment. The classic film formula of sex, destruction of property and abuse of authority was the inevitable result. At the time heroes like Paul Newman and Marlon Brando may have defined the "antihero", but the backgrounds of the characters they played always excused them as either victims of their environments or lovable rogues.
Eastwood strode onto the screen in A Fistful of Dollars as a man seemingly devoid of the simplest emotions or sympathetic actions. He exuded the absolute certainty of one who stood above the rest of mankind, and that there was no-one he couldn't or wouldn't kill. Above all he was in complete control of his environment and completely certain of his actions. Here was a new kind of hero.
And therein lies his appeal to audiences. He was – and still is – the fantasy answer to our real life problems. People's desires are reflected in the heroes they choose, and who wouldn't want to possess the fast thinking and accurate decision making needed to take on the all pervasive society which renders us impotent. And to take it on and win! Go on, admit it – you've fantasized about delivering the line "make my day" with a Colt Magnum to underline it. Who hasn't!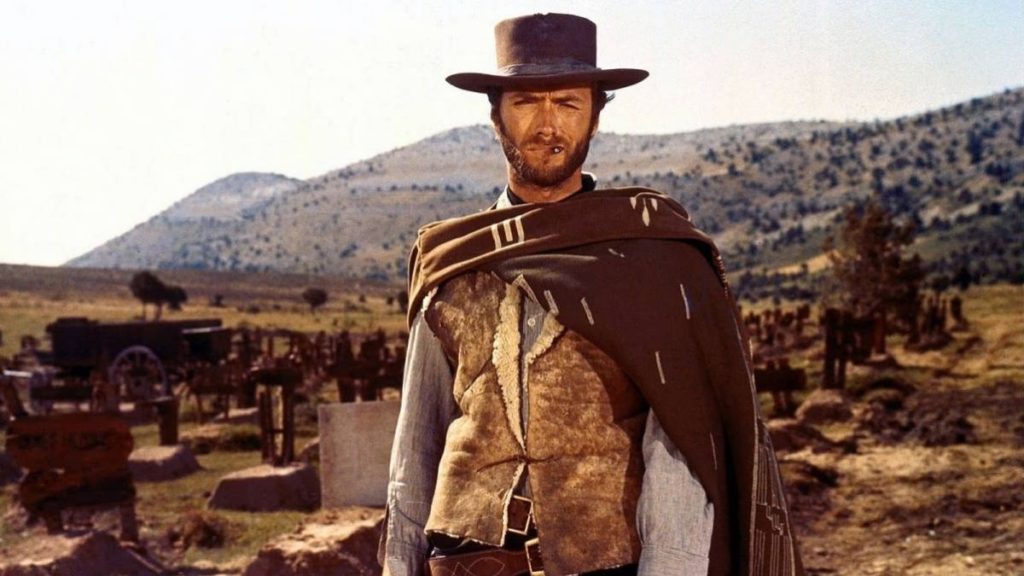 Sergio Leone's remake of Akira Kurosawa's Yojimbo, made with a working title of The Magnificent Stranger and financed by a German-Italian-Spanish production company, ran into problems when both Henry Fonda and Lee Van Cleef rejected the part of "The man with no name". The story goes that when the production team met, the only suggestion raised was that they try out a tall soft-spoken American actor who had a supporting role in the long running black-and-white serial Rawhide.
Eastwood, a relative unknown, saw it as a holiday for himself and his wife Maggie, a break from the serial, a fifteen thousand dollar fee and a chance to demonstrate his independence from CBS, who would neither release him from his contract or allow him to direct an episode. Most tellingly, he was confident that the film would never be shown in the US, and as the only one on the set of The Magnificent Stranger with any experience of the Western (and the only one who could speak English), he decided to take his character to the limit. Marlon Brando wouldn't even get out of bed for fifteen thousand dollars!
It was not until '67, after The Good, the Bad and the Ugly had been completed, that A Fistful of Dollars was bought by U.A. and shown in the States to huge audiences and awful reviews:
A Fistful of Dollars: "Mr. Eastwood shows a talent for squinting and mouthing a cigarillo." — Judith Crist, New York Tribune
For a Few Dollars More: "A treat for necrophiliacs. The rest of us can get our kicks for free at the butcher store." — Judith Crist, NBC Today show
The Good, the Bad, and the Ugly: "… must be the most expensive, pious, and repellent movie in the history of its peculiar genre." — Reanata Adler, New York Times
Eastwood's friendship with Don Seigel (who directed Coogan's Bluff and nominated Eastwood for membership of the Director's Guild so he could make Play Misty For Me) resulted in one of the most controversial films of his career to date, Dirty Harry. The film quickly became a cause celebre with the media who felt that the film condoned fascist police actions, and the police who saw it as a sympathetic treatment of an honest man's frustrations at police work.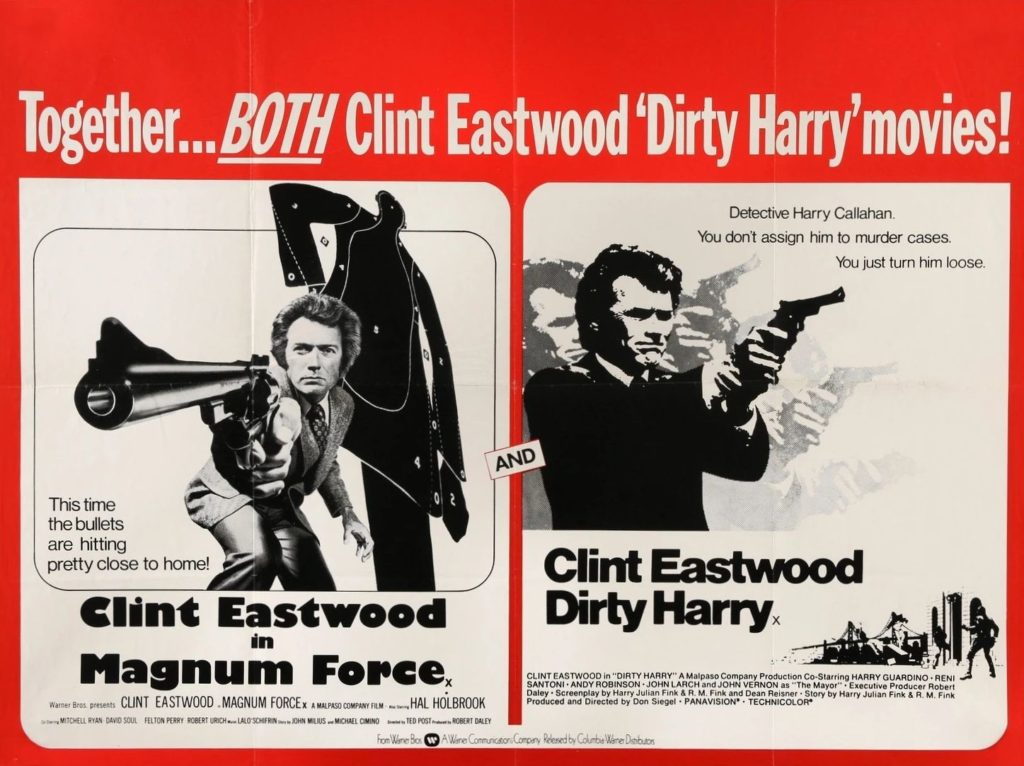 Dirty Harry is pretty representative of Eastwood's style, and the direction of his films subsequently. Filmed on location, on a low budget (well, low by Warner Bros. standards), under schedule and with Eastwood's famous insistence on doing his own stunts, most notably the leap from a trestle bridge onto a moving school-bus. Its also a film in which the "hero" gets beaten physically. The first shootout (from which the above dialogue is taken) takes place outside the "Kwik Lunch" sandwich bar, which is next to a movie theatre. Have you noticed which film is playing? Incidentally, the poster copy for the film ran "You don't assign him to murder cases, you just turn him loose"!
The critics were a little less hostile to the Dirty Harry series:
Dirty Harry: A fast-paced detective story. Eastwood is excellent." — New York Daily News
Magnum Force: "All that Eastwood can manage is a frown that suggests tension. The excitement is mainly in the camera work, which is stunning." — Nora Sayre, New York Times
The Enforcer: "The Enforcer is the third or fourth Dirty Harry movie with Clint Eastwood blowing people's heads off and creating the kind of havoc Batman would find juvenile…It all went out of style years ago with Clint Eastwood's mumbling." — Rex Reed, New York Daily News
Sudden Impact: "Sudden Impact has all the action anyone could want..This movie's a whirligig, an explosion, and absolutely senseless." — Archer Winsten, New York Post
Eastwood's Malpaso (false step) production company was founded as a vehicle to make Eastwood's fast and cheap brand of escapism. In the mid seventies, among much talk of the death of the Western, Eastwood worked through High Plains Drifter and The Outlaw Josey Wales, films notable for their decidedly offbeat/supernatural character and the lack of a single likeable character! These are films where the quality of the direction stands out in generating atmosphere and terror in low key, disconcertingly normal situations.
Over the years, Eastwood has turned down starring roles in Apocalypse Now and The Killing Fields, preferring to experiment with scripts like Tightrope and Bird. He has been displaced at the box office by '80s heroes (Murphy, Stallone, Cruise), but in the author's opinion he'd blow them away in a straight fight!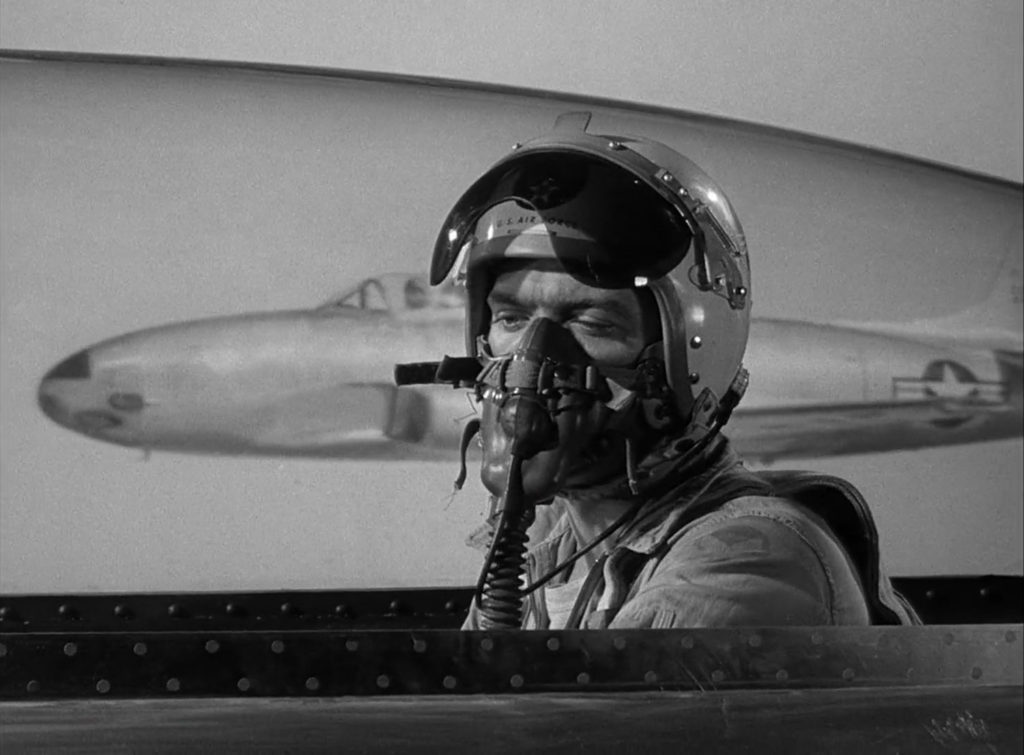 Filmography
1955  – Revenge of the Creature (b/w)
        Francis in the Navy (b/w)
        Lady Godiva (GB: Lady Godiva of Coventry)
        Tarantula (b/w, uncredited – above)
1956  – Away All Boats
        Never Say Goodbye
        The First Travelling Saleslady
        Star in the Dark
1957  – Escapade in Japan
1958  – Lafayette Escadrille (GB: Hell Bent for Glory)
        Ambush at Cimarron Pass
1964  – A Fistful of Dollars (orig: Per un Pugno di Dollari)
1965  – For a Few Dollars More (orig: Per qualche Dollaro in piu)
1966  – The Good, the Bad and the Ugly (orig: Il buono, Il bruto, Il cattivo)
1967  – The Witches
1968  – Hang 'Em High
        Coogan's Bluff
1969  – Where Eagles Dare
        Paint Your Wagon
1970  – Kelly's Heroes
        Two Mules for Sister Sara
1971  – The Beguiled
        Play Misty for Me (+ dir.)
        Dirty Harry
1972  – Joe Kidd
1973  – High Plains Drifter (+ dir.)
        Breezy (+ dir.)
        Magnum Force
1974  – Thunderbolt and Lightfoot
1975  – The Eiger Sanction (+ dir.)
1976  – The Outlaw Josey Wales (+ dir.)
        The Enforcer
1977  – The Gauntlet (+ dir.)
1978  – Every Which Way But Loose
1979  – Escape from Alcatraz
1980  – Bronco Billy
        Any Which Way You Can
1982  – Firefox (+ prod/dir.)
        Honky Tonk Man (+ prod/dir.)
1983  – Sudden Impact (+ prod/dir.)
1984  – Tightrope (+ co-prod.)
        City Heat
1985  – Pale Rider (+ prod/dir.)
        Vanessa in the Garden (TVM)
1986  – Heartbreak Ridge (+ prod/dir.)
1988  – The Dead Pool
        Bird (prod/dir)
1990  – White Hunter, Black Heart (dir)
        The Rookie