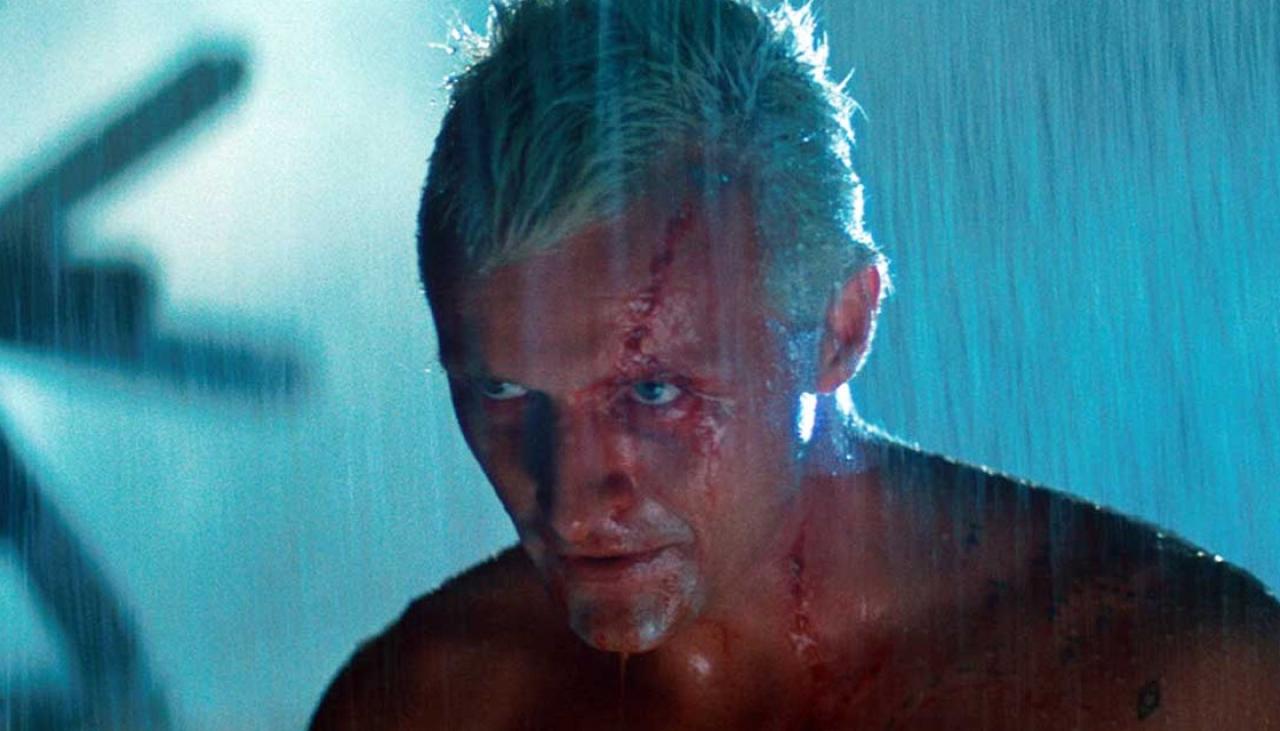 It isn't easy being a dolphin…
When I die, assuming there's such a thing as reincarnation, I want to come back to Earth as Rutger Hauer. Best known for his role as a replicant in 'Blade Runner', he's played good guys, bad guys and a variety in between, all of them eminently plausible, and has even found time to increase the sales of Guinness on the way. Impressively, he's done most of this in a foreign language.
His finest moment so far is undoubtedly 'The Hitcher'. His performance as John Ryder, who torments an innocent driver (C. Thomas Howell) to the edge of sanity and beyond, is the most calmly evil (as opposed to the manic evil of Hopper and Nicholson) ever seen. He doesn't rant, he doesn't rave, he just remains supremely in control throughout the film; you get the feeling, right up until the end, that it's all some grisly ballet he's choreographed. His wickedly twisted sense of style and humour as he sets up his victim as a mass murderer make it a wonderfully warped experience. Even when not on screen, his presence dominates the movie.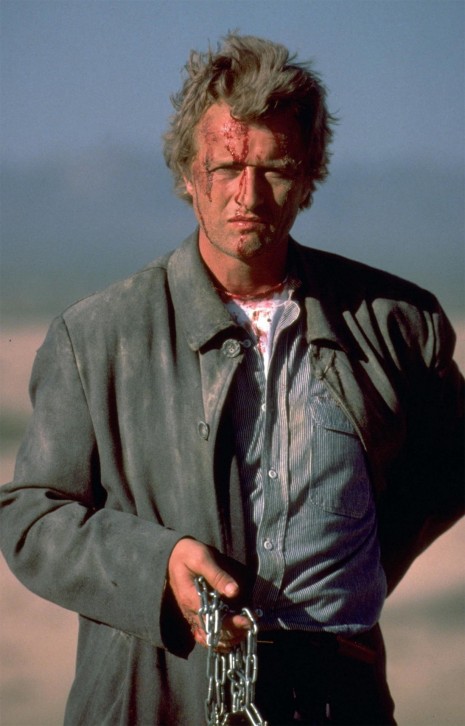 A slightly more flamboyantly ambivalent side to his character can be seen in 'Flesh and Blood', directed by Paul Verhoeven. To start with, Hauer is undoubtedly a bad guy, raping Jennifer Jason Leigh (who suffers more Rutger-abuse in 'The Hitcher' when she is used as an ineffective tow-rope), looting, killing and thoroughly enjoying every minute of it. By the end of the movie, however, we can't help feeling a sneaking admiration for him – he seems somehow more HUMAN than the hero. One dodgy angle is that JJ-L chooses to go off with him, suggesting women 'like it rough', but let's face it, he's certainly more interesting than the competition.
That wasn't Hauer's first film under Paul Verhoeven. The top Dutch director had previously teamed up with the top Dutch actor for 'Spetters' (1980), an offbeat tale about motorcycle racers starring Rene Soutendijk (who also played the Black Widow to great effect in Verhoeven's 'The Fourth Man'); it's available on video, and is worth keeping an eye out for, although, like all Dutch films, it suffers from bad dubbing. Even earlier (1973) Verhoeven & Hauer made 'The Sensualist' with Hauer as a sculptor who suffers from bizarre hallucinations – uncertain reality being a theme common in Verhoeven's films). This was nominated for an Oscar as best foreign film the following year. And right back in the late 60's, a TV series called 'Floris' and set in medieval times, was produced by the duo.
'Wanted: Dead or Alive' is probably the nearest to a 'straight' action pic Rutger's done. Hauer is a bounty-hunter and the owner of a VERY impressive collection of weaponry, he sets off after a terrorist who specialises in bombing cinemas. A very solid thriller, propelled into the realms of greatness by a brilliant ending [ WARNING Ending about to be revealed! ] – eventually the villain is captured, and led to the police with a hand-grenade in his mouth and Rutger holding the pin. He gets the cheque, plus the bonus for live capture, but on considering all the pain the guy caused him, blowing up his boat, his girl and his best friend, only one option is open. "Fuck the bonus", he says, hands it back, pulls the grenade pin out and walks away… Sublimely cool.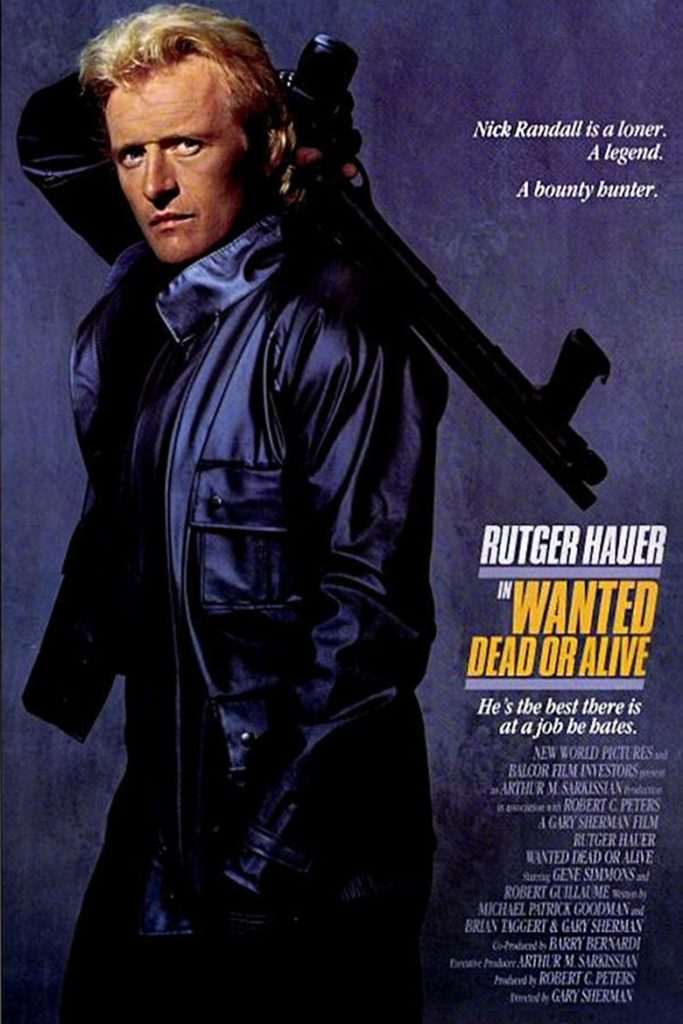 His most recent movie to be released is 'Blind Fury', directed by Philip Noyce ('Dead Calm'). Rutger plays the hero, Nick Kelly, who is blinded in Vietnam but rescued by the locals who teach him to live with his disability, and also educate him in sword-fighting skills. On his return to America, he has a run in with drug-dealing casino owners, who try to kidnap the son of a chemist to force him to make designer drugs. The chemist is one of Rutger's old army buddies, so conflict naturally ensues. An impressive performance by Hauer, who is totally convincing, and a dryly funny stance (best shown when the hero 'accidentally' wipes the floor with four thugs in a bar) more than makeup for the lack of arterial fluid and just about undo the damage done to blind people by 'The Toxic Avenger'!
Then, of course, there's 'Blade Runner'. What more needs to be said? The last twenty minutes (omitting the tacked-on postscript) combine tension, atmosphere and superb acting from both Harrison Ford and Hauer, to produce undoubtedly the best section of an already brilliant movie. Totally unforgettable.
This isn't the only case where Hauer has shown he can act with the best of them. 'The Legend of the Holy Drinker' (see TC3) had him playing a down-and-out in Paris who receives a gift from a mysterious stranger, which leads to all sorts of complications. No effects, action sequences or other distractions just a vivid demonstration of his talent, generating sympathy for the character and provoking laughter and sadness with equal ease.
The list goes on. Although 'Bloodhounds of Broadway' has been quietly buried by the industry, 'Salute to the Jugger', 'Escape From Sobibor', 'Night Hawks' (with Sylvester Stallone and Jamie Gillis among others) and 'Ladyhawke' are all worthy of praise, not to mention the mouth-watering prospect of the as yet unreleased 'Up To Date with Nastassja Kinski. However, I can't finish without mention of his adverts for Guinness, the only advertising campaign ever to directly succeed in making me buy the product. Employed because of his resemblance to a pint of Guinness when dressed in black (seriously!), he transformed the adverts into something weird & wonderful, the total antithesis of the highly nauseating Gold Blend, isn't-it-nice-to-be-a-yuppie commercials.
Overall, if we're looking for a way to sum up the man, the best thing we can do is borrow a phrase from the product that he's singlehandedly made cool. Rutger Hauer is… PURE GENIUS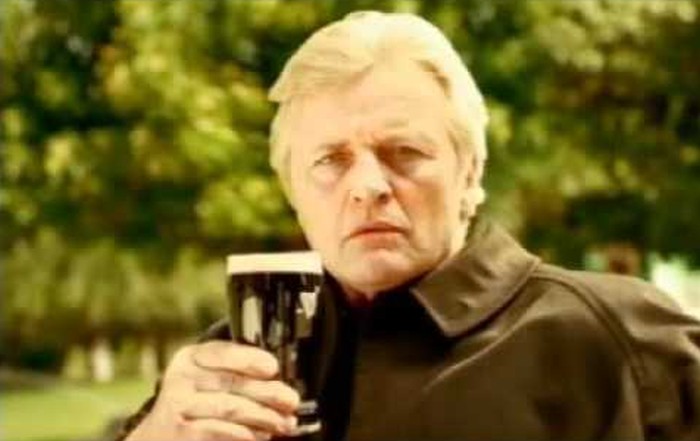 Filmography
1969 Floris (TV series)
1973 The Sensualist (Turkish Delight / Turks' Delight)
1974 The Wilby Conspiracy
1975 Keetje Tippel [Kathy Tippel]
Contrabande
Pusten Blumen
Der Wilde Blonde mit der Heissen Machine
Cancer Rising
Der Amulet des Todes
1977 Man of Orange (Soldier of Orange / Survival Run)
Max Havelaar
1978 Pastorale 43
1979 Grigpastra und Deigier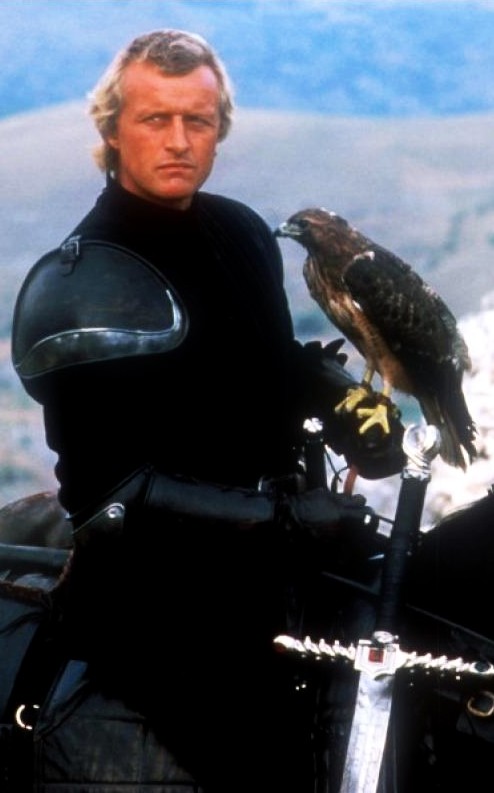 1980 Spetters
Femme entre Chien et Loup
Mysteries (co-prod, script)
Night Hawks
1981 Chanel Solitaire
1982 Inside the Third Reich (TV)
Blade Runner
1983 The Osterman Weekend
Eureka
1984 A Breed Apart
1985 Flesh and Blood
Ladyhawke
1986 The Hitcher
Wanted: Dead or Alive
1987 Escape from Sobibor (TV)
Bloodhounds of Broadway
1989 Legend of the Holy Drinker
Salute of the Jugger
Up to Date (On a Moonlit Night)
1990 Blind Fury
The Castle