Sex and Bimbos and Rock and Roll: Ten (or so) Pop Songs Sold By Lust.
Totally chauvinist – I can't find the London Boys at all attractive!
1. EIGHTH WONDER "I'm Not Scared" – can you name any member of this band APART from Patsy Kensit? Negligible acting talent, arguable vocal talent yet her 'singing' (keep your feet still and wriggle everything else) is strangely endearing.
2. TRANSVISION VAMP "I Want Your Love" – Wendy "No, I'm not a bimbo. Really I'm not. Honestly. Not at all. I don't exploit my body" James wins the Trash City Deep Throat award for microphone (ab)use.
3. SABRINA "Summertime Love" – otherwise instantly forgettable Europap that enjoyed a brief moment of fame due to Sabrina's enthusiastic bouncing around. What she lacked in subtlety was mote than made up in sheer quantity…
4. KATE BUSH "Babooshka" – it could have been 'Wuthering Heights' (partly responsible for dragging me into adolescence!) but this one has KB dressed up as a barbarian bimbo and playing with a cello for no obvious reason.
5. MALCOLM McLAREN "Something's Jumpin' in Your Shirt" – if MM has a worrying tendency to hang around with young girls, Lisa Marie is at least astonishingly pretty. Make up your own childish comment about the title.
[Through the wonders of YouTube, I can now embed most of the videos detailed, in the playlist below. The exception was Nice 'n' Sleazy, where the only usable footage I could find was on Dailymotion, and may not be the version original present on the "Video Collection 1977-1982" tape mentioned.]
6. EMMA RIDLEY "School's Out" – gives the impression that this is Madonna's daughter playing at dressing up 'just like Mummy'. Easily the worst song in the list, so the video necessarily resorts to the most OTT approach as a distraction.
7. THE STRANGLERS "Nice 'n' Sleazy" – Shot live in Nice, this features an assortment of French strippers, someone lashing them with a whip and members of the audience joining in, all of which meant it got an '18' certificate slapped on it!
8. MADONNA "Like a Virgin" – Oh yeah, pull the other one. At least one contributor to TC has a wedding dress fetish which merits the inclusion of Madonna writhing on a gondola. Gave the star of "A Certain Sacrifice" a hit. Pity the film wasn't as sexy.
9. CHRISTIAN DEATH "Church of No Return" – Goes for that sex/religion combination guaranteed to get you into trouble. Gitane Demone's hair varies from pink to corn- blonde and her costume ranges from lingerie to a nun's habit. Not bad for no budget.
It'd be unfair to choose any single tenth candidate, with so many possibilities: The Bangles, Blondie, Broken English, Danielle Dax, Duran Duran, Robert Palmer, Sinitta, Whitney Houston and ZZ Top spring easily to mind. Good job too – given the current state of the charts, is there any other reason to watch 'Top of the Pops'?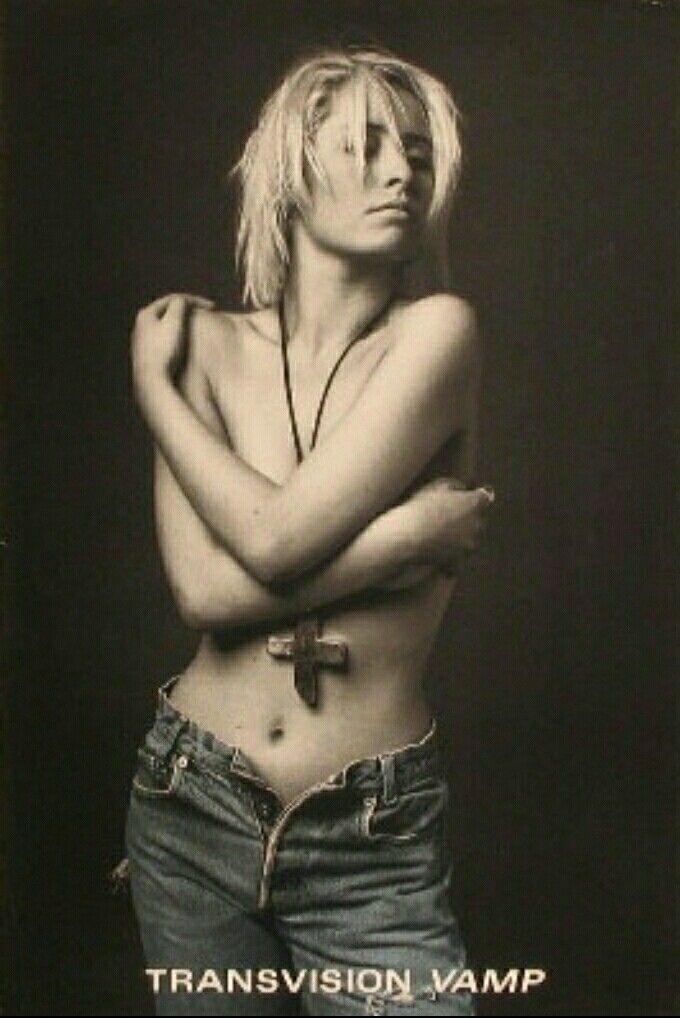 Psychos – The ten people we'd least like to meet down a dark alley.
Dennis Hopper in "Blue Velvet"
Anthony Perkins in "Edge of Sanity"
Rutger Hauer in "The Hitcher"
Zoe Tamerlis in "Ms 45 – Angel of Vengeance"
Jack Nicholson in "Batman"
Mel Gibson in "Mad Max"
Dyanne Thorne in "Ilsa, She-Wolf of the SS"
Clare Higgins in "Hellraiser".
Bruce Campbell, by the end of "Evil Dead 2"
Pat Ast in "Reform School Girls"
Actresses – 10 I'd quite like to meet down a dark alley, or anywhere for that matter!
N*stssj* K*nsk* in "Passion Flower Hotel"
Sybil Danning in "Reform School Girls"
Mathilde May in "Lifeforce" (and she's got better since!)
Phoebe Cates in "Gremlins"
Jenny Agutter in "The Railway Children"
Brooke Shields in "Endless Love"
Emanuelle Beart in "Manon des Source" (below)
Uma Thurmann in "The Adventures of Baron Munchausen"
Amanda Pays in "The Kindred"
Patsy Kensit in "Lethal Weapon 2"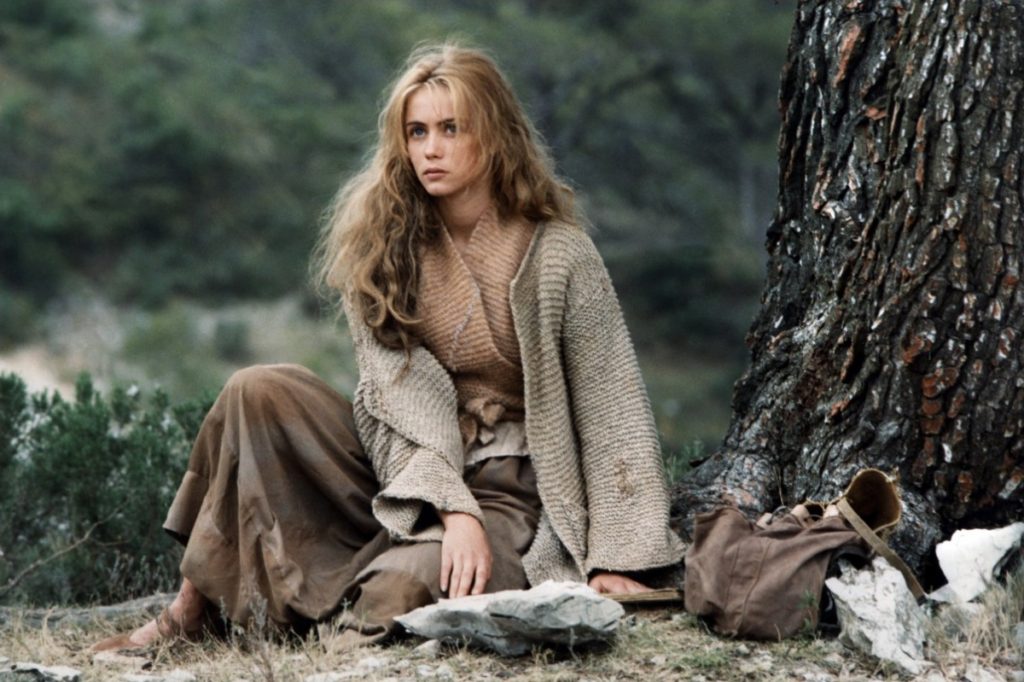 [Three blondes (more or less natural), one redhead and six dark-haired. As for nationality: three Brits, three Americans, two French, one German and an Austrian (Sybil Danning). I'm sure I've missed out a few. To balance things up a bit, here is a contributed list of…
Ten actors with similar qualities
Michael Hutchence in 'Dogs in Space'
Mel Gibson in 'Year of Living Dangerously', 'Lethal Weapon', etc
Christopher Lambert in all his films
Keifer Sutherland in 'The Lost Boys'
Mickey Rourke in '9 1/2 Weeks'
Sting in 'Brimstone & Treacle' dream sequence.
Rutger Hauer in 'Blade Runner'
Tim Curry in 'Rocky Horror Picture Show' & 'Legend'
Omar Sharif
Matthew Broderick
Actresses – Acting ability this time, rather than droolability.
Best
Worst
1. Kathleen Turner
2. Helena Bonham-Carter
3. Miranda Richardson
4. Glenn Close
5. Nastassja Kinski (on a good day!)
Pia Zadora
Patsy Kensit
Yutte Stensgaard
Charlotte McGinnis
Linnea Quigley
Being a bad actress isn't purely a matter of a lack of talent. It's difficult to telll just how bad Linnea Quigles is, since she has the common sense to avoid any films with good actresses. Although Patsy Kensit generally does this too, she screwed up badly by appearing in 'Arms and the Man'; rarely has anyone been as comprehensively acted off the screen as she was, by the superb Helena Bonham-Carter. Meanwhile, Pia Zadora's awfulness shines out even in junk films. She has three expressions: lust, fear and sadness, and uses these in strict rotation, with no regard for what's actually happening at the time. See TC2 for full details of Charlotte McGinnis' classic performance in 'Reform School Girls'.
Actors – acting ability
Best
Worst
1. Peter Cushing
2. Harry Dean Stanton
3. Harrison Ford
4. Edward Woodward
5. Rutger Hauer
Hmm, tough one. While I'm quite happy to sit
through a film where the actresses can't act for
peanuts, as long as they're pretty, the same is
NOT true for actors. So I can't really think of
any really bad actors. Except Dustin, of course..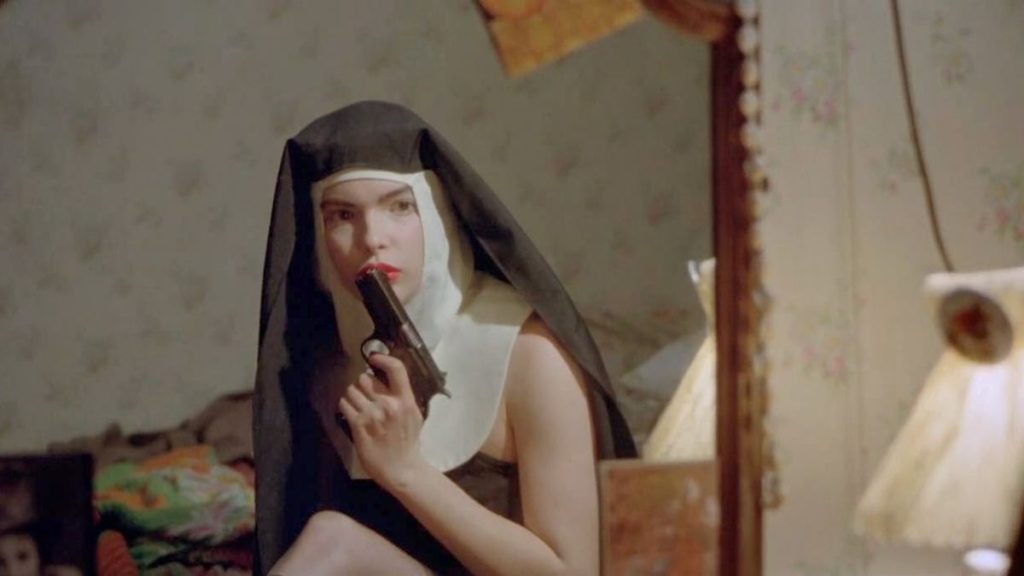 Nun But the Brave
Nine naughty nuns who give a new meaning to "bad habits". This list is dedicated to the Borgias, the last people to combine sex and religion really successfully…
Cicciolina in "Racconti Sensuale" – see elsewhere…
Koo Stark in "Cruel Passions" – well, almost. Did you know she's an Arsenal fan??
Catherine Oxenburg in "Lair of the White Worm" – raped by Roman soldiers in the nightmare sequences.
Most of the cast of Walerian Borowczyk's "Within Convent Walls" – general sexual frustration.
Zoe Tamerlis in "Ms. 45 – Angel of Vengeance" (above) – shoots people!
Nastassja Kinski in "To the Devil a Daughter" – black magic.
Vanessa Redgrave in "The Devils" – fantasises about having sex with Jesus, or at least, Oliver Reed.
Brigitte Bardot in "The Novices" – sunbathing in a bikini.
Kathleen Turner in "Crimes of Passion" – leaping about on a bed with Anthony Perkins.
Kinski's Kicks – a sex goddess's perversions
You may recall me throwing some jibe at Jodie Foster for getting gang-raped as a career move. To be fair, NK has not exactly made her living by portraying clean-cut all-American girls. Here's a list of some of the things the characters she's played have either done or had done to them.
Bestiality (implied) – "Cat People"
Prostitution – "Passion Flower Hotel", "Paris, Texas" [sort of!]
Lesbianism (& dressing up as a bear!) – "The Hotel New Hampshire"
Under age sex – "For Your Love Only", "Passion Flower Hotel"
Raped – "Tess"
Bondage – "Cat People"
Kidnapped – "Harem"
Murdered – "The Moon in the Gutter"
Masturbation – "Maria's Lovers"
Incest – "Cat People", and real life, according to her father Klaus…
There's also something to do with AIDS – she's been making a film called 'Up to Date' with Rutger Hauer (and Faye Dunaway). I believe it's a drama about the disease, with Hauer playing a journalist who becomes HIV-positive. It all sounds terribly interesting; one of my favourite actors in a film with my favourite actress. More details as we get them. In her latest film, 'Torrents of Spring', her character enjoys watching duels – possibly an antique version of a snuff movie?
On the Kinski front, some other news of projects in progress :
Silent Night (Monico Teuber) – with Franco Nero, Trevor Howard, David Warner.
The Actor ( Jeff Angelucci ) – with Anthony Quinn, Lauren Bacall and Brooke Shields.
Secret – no details known.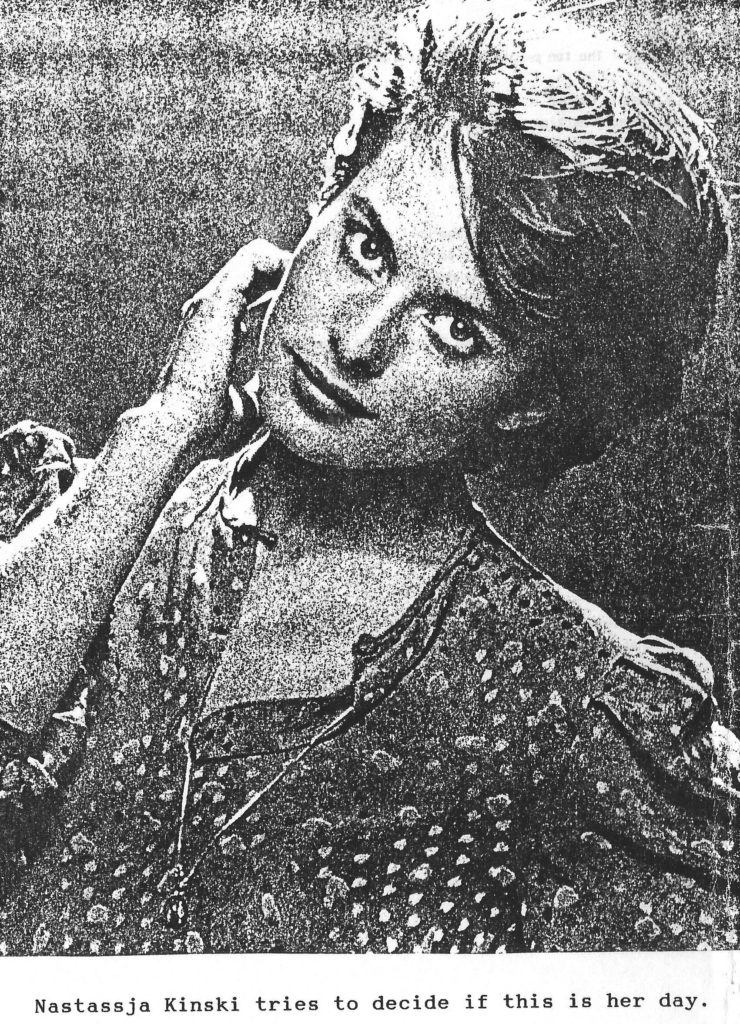 Ten Inventions Without Which Life As We Know Would Be No Fun.
The Photocopier. Writing out 50 copies of TC by hand doesn't appeal much.
The Word-Processor. In fact, neither does writing out one!
The Video Cassette Recorder. Fancy waiting for 'Re-Animator' to be on TV?
The Walkman. Or the hell of commuting would send me insane FAST!
The Train. I don't have a driving licence; ever tried cycling in London?
The Telephone. Although when I'm in the bath, I'm not so sure.
The Frozen Meal. Since my cooking burns, chops and breaks food beyond repair.
The Washing Machine. But why can't someone invent a machine to iron shirts?
The Post. Despite it being slow, infuriating and DEADLY for videos!
The Camera. Drawings of NK don't have QUITE the same appeal!
Jim McLennan's Totally Self-Indulgent, All-Time, Favourite 50 Films
A few comments are necessary before going on. 'Favourite' is a difficult word, since it means so many different things – the reasons I like "Passion Flower Hotel" are not the same as those why I like "Videodrome"! There are films on the list that I don't even enjoy watching in the conventional sense, such as "Blue Velvet", yet I'd quite happily go to see them again. Perhaps that's the best way to interpret it – the films I'd most want to take to a desert island. Rather than try and decide positions, I've grouped them into four 'divisions' and arranged them alphabetically.
It's naturally biased towards the films I've seen most recently. I tend to judge films by 'memorable moments' and this will tend to benefit those where time has yet to dull them. I've restricted myself to one film in any 'series'. The most notable effect this has had is to reduce the entire Hammer genre to ONE film – terribly unfair, given the range of output, but the alternative was to have about 40! Those where this has happened are shown by a #. Before we start, though, here are some that didn't quite make it, yet deserve some recognition:
Alien
Bambi
The Beast
Carry on Jack #
Gremlins
Hollywood Chainsaw Hookers
Indiana Jones and the Temple of Doom
Legend
Nekromantik
Parents
Return of the Living Dead
Salome's Last Dance
Some Like It Hot
The Texas Chainsaw Massacre
The Tingler
View To a Kill
Virgin (36 Fillette)
DIVISION 1.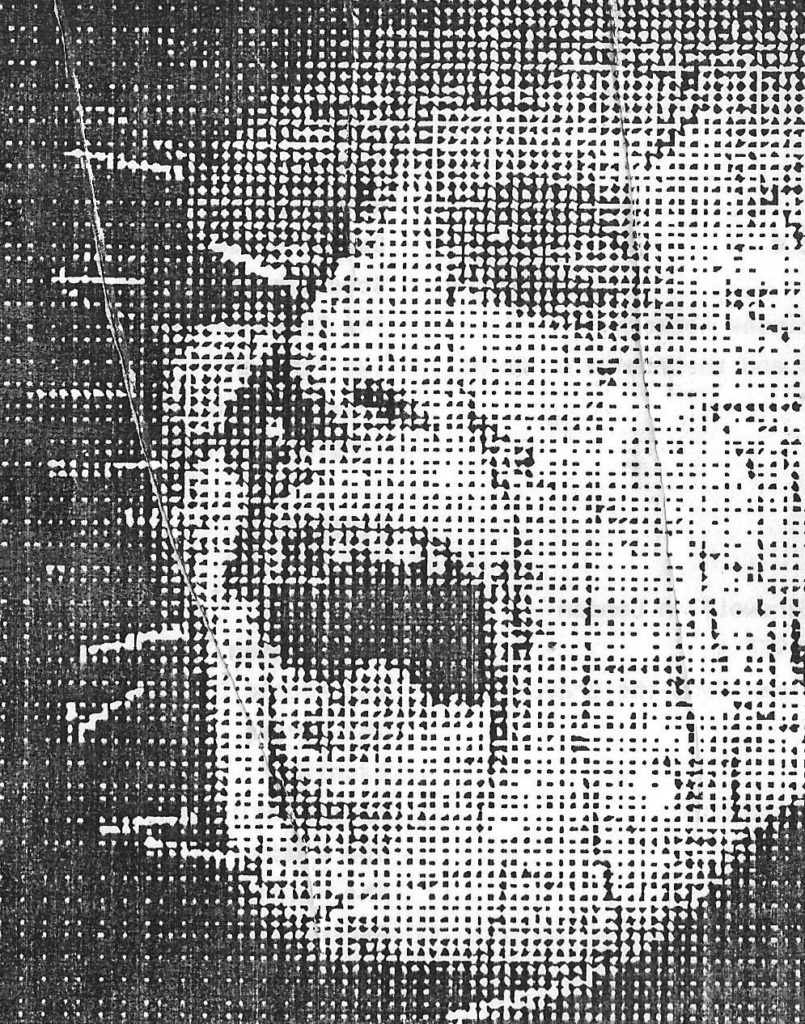 An American Werewolf in London
Cat People (1982)
Dracula has Risen From the Grave #
Evil Dead #
Hellraiser
Lair of the White Worm
Manon des Sources #
Passion Flower Hotel
The Railway Children
Rabid Grannies
Re-Animator
Reform School Girls
Videodrome
DIVISION 2.
Bad Taste
Brain Damage
Cat People!(1942)/Curse of the Cat People
The Devils
Excalibur
Faster, Pussycat! Kill! Kill!
The Hidden
The Hitcher
Paris, Texas
Supervixens
2000 Maniacs
The Wicker Man
DIVISION 3.
Blade Runner
Edge of Sanity
Elvira, Mistress of the Dark
The Fly (1986)
Ghosts of the Civil Dead
The Gruesome Twosome
Ms. 45 – Angel of Vengeance
The Name of the Rose
Picnic at Hanging Rock
Quatermass and the Pit
Robocop
Tess
The Thing (1982)
DIVISION 4.
Black Sunday
Blood of Dr. Jekyll
Blue Velvet
Crazy Love
Crimes of Passim
Flesh for Frankenstein
From Beyond
Invasion of the Body Snatchers (1956)
Mad Max #
Prison Ship Star Slammer
Repo Man
The Seventh Sign