Firstly, a quick return to 'Repo Man', discussed last time. I shot a letter off to the BBC complaining about the hatchet job they'd done on it, and I received this reply, which is exactly the same one they printed in the Radio Times in response to a similar letter:
"It is BBC policy to remove certain words considered unacceptable from the sound- tracks of films, and in the case of "Repo Man" there were over 70 uses of 'f…'. This work was done with the approval of the director Alex Cox, who personally found the substitution 'flippin' melon farmer' surreally funny"
I remain unhappy. Clearly BBC policy isn't fixed (as in "One Flew Over the Cuckoo's Nest") – what decides when it is acceptable? Why did the BBC bother to buy a film with over 70 naughty words in it? I daren't think what "Blue Velvet" would sound like – "Don't you flipping look at me!!". Shudder.
Onto better things. I'm not a great fan of George Bernard Shaw, though I do like "My Fair Lady" [??]. I might be converted now, having seen "Arms and the Man" on BBC2 a while back – cynics might suggest that the presence of Helena Bonham-Carter and Patsy Kensit (in a dark wig) have something to do with this… Naturally, I dispute these vicious slurs, even though I have to admit that Miss Kensit in a maid's uniform has been one of the brighter points of recent TV.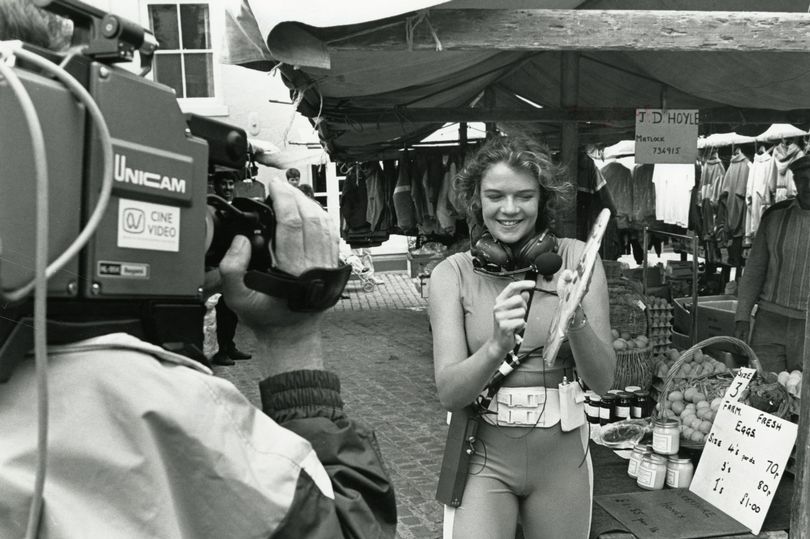 Almost as good as Annabel Croft, up to her neck in a pile of foam balls. "Treasure Hunt", for our foreign readers, is a game show where the contestants, in a studio have to solve clues and direct a runner around a scenic stretch of British country- side, to try and find the prize. The program has taken on a whole new interest since Anneka Rice left and was replaced as the runner by Annabel Croft, former number one British ladies' tennis player (and thus, about 581st in the world). She adopts a Dr Who assistant approach (pre-Bonnie Langford) – running about a lot and screaming. This is what they (or at least, I) want. The director seems to have the right idea – barely a week goes past without Miss Croft getting wet…
---
A letter from Dave Goodfellow asks for a beginners guide to trash films. I'd be interested to hear how everyone else got into them – personally, three things got me involved : my parents' purchase of a video, seeing 'Re-Animator' at the cinema and reading the "Incredibly Strange Films" book. As for suggestions, most of the films in Incredibly Bad Films would do – 'The Hitcher', 'Return of the Living Dead', 'One Million Years B.C.' and 'The Hidden' (when it appears!) would also do and should be easyish to get hold of. Anyone have any other thoughts?