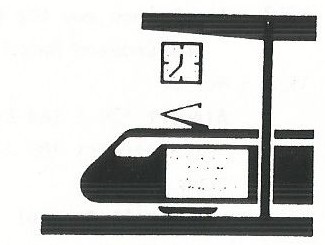 I had this nice little opening paragraph all ready for Switzerland, saying how dull a place it was and how it wasn't surprising it was the only country in Europe with a 'Z' in its name (a title now shared with Bosnia and Herzegovina). Unfortunately, it was rather blown out the window when I wander into the biggest department store in Zurich and find, nestling next to each other on the shelf, copies of 'The Exorcist' and 'Ilsa, Harem-Keeper of the Oil Sheiks', two films not (legally) available in the liberated, interesting United Kingdom.
Switzerland clearly has it's benefits. Nestling as it does between France, Italy and Germany, it seems to take some of the elements of each country and combine them into something uniquely Alpine. Perhaps it's the money that does it, though this does lead to problems as well as benefits. For example, the first day in Zurich was hot and sunny, so I passed most of it down in a park by the river, soaking up some of that sunshine vitamin. Later, back in Britain, they had an item on News at Ten about the Swiss drug problem – apparently, the Swiss have the highest incidence of AIDS per capita in Europe, thanks to a large number of rich young people who aren't happy with the opportunity to see an uncut copy of Zombie Flesh Eaters. "And this is what the locals call Needle Park, frequented by all the local heroin addicts", ran the report – yep, you guessed it, the same park I'd spent a lovely peaceful afternoon in. It says something for the politeness seemingly inherent in the Swiss race that even their junkies are undetectable.
The next day, I was faced with a difficult choice. I could spend my cash on a copy of 'Ilsa, Harem-Keeper…' or be ultra-touristy and buy a ticket up the highest railway in Europe. Both appealed, but in the end, the weather decided for me; the clouds descended, and I don't shell out 40 quid to see the inside of a ping-pong ball so Ilsa, and a few interesting slabs of techno-pop vinyl, won the day.
The weather continued to worsen and I cut my losses, heading for the South of France on the night train from Geneva. I spent most of my final day sitting on trains going round in circles in a desperate attempt to save money, though I did make a detour out to Lichtenstein, a country so small you can miss it on the train if you go to the toilet. I had done exactly this previously, making it the only country in the world I have ever urinated on from one end to the other. Contents: one pretty schloss, one giant Post Office – apparently stamps for collectors are the second biggest industry (philately will get you everywhere, it seems).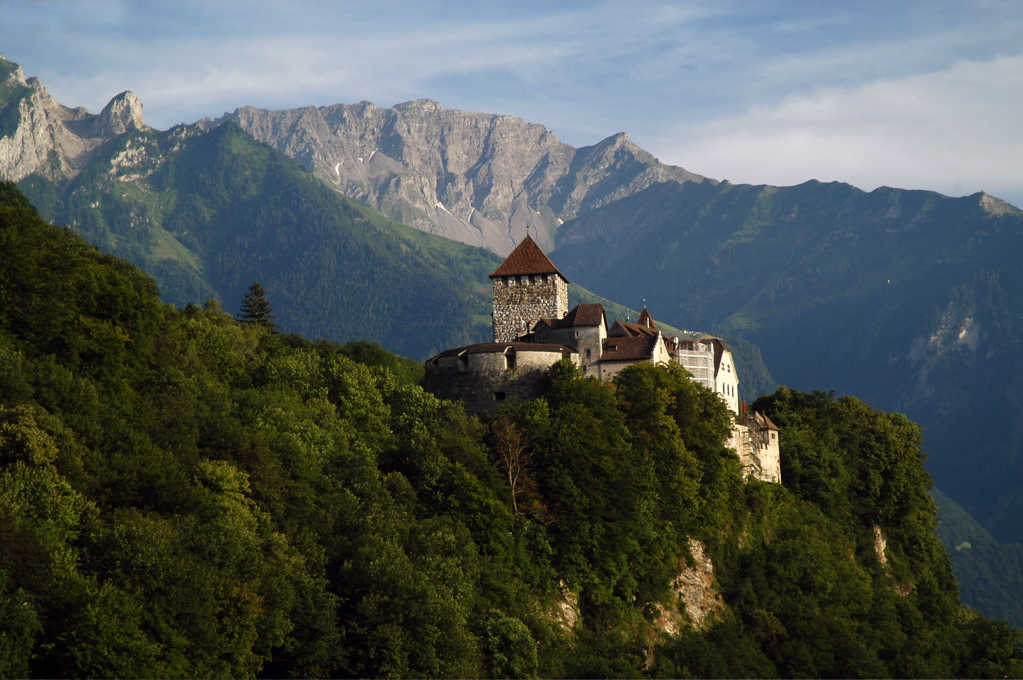 An hour and a half in Geneva killed the rest of my time nicely, most of it spent in another video shop, using my French dictionary to translate the titles (this being the Gallic part of Switzerland). It did have 'chainsaw' ('tronconeuse' if you're wondering), but balked at 'mort vivant' for 'living dead'.
On, and into France proper. To be perfectly honest, not a great deal of note happened over the next three days. I lay in the sunshine, got HIDEOUSLY sun-burned (I still bear the scars even now, 5 months later) and drank a lot of Orangina. Oh, and I braved the French cinema to see a Nastassja-film I'd discovered, quite by chance, was on locally.
This wasn't my first experience of 'les flicks' (as I don't think the French call them, except possibly in "'Allo, 'Allo") – I'd first seen "Evil Dead 2" in a Parisian cinema a few years ago. That was OK; at least it was subtitled, the sound- track being in English, so I knew what was going on – this one was dubbed into FRENCH, with the voices originally having been Italian.
It cost me 35F, or about 3.50, which is comparable with a provincial cinema over here. Half the fun was seeing a completely different set of adverts to the ones we get (great irrelevant mysteries of our time: in the Bacardi cinema ad, why are the characters clearly shown building a nicely Satanist pentangle?). The one I remember most clearly was for an ice-cream called 'Extreme' (I think it was) – over a backing track of the Siouxsie and the Banshees track "Rawhead & Bloodybone", it had enough sexual innuendo to make even the Flake lady blush in shame.
I just about managed to understand the film, though I imagine I lost a lot of the subtle nuances. I reviewed it in TC3, so I won't bother to repeat that here, suffice to say it had everything I want from a Nastassja Kinski movie i.e. lots of her.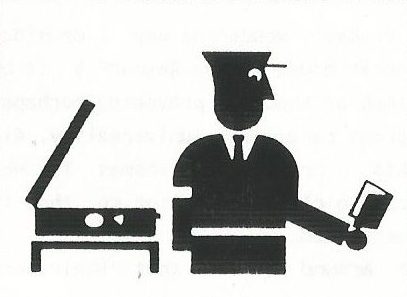 Time to head home; I wanted to try and see another football match while I was down there, to complement the German one, but it just didn't work – the games were played on Saturday evening, which made it impossible for me to get back to Nice in time to catch a train. I also failed to achieve another ambition – at some point, I want to go on the TGV since 160 mph through the French countryside will make a nice change from a tenth of that speed up to London Bridge. Through Customs,avoiding questions about Ilsa films and Cicciolina comics, to home. How did this trip compare to last year? Not quite as good, I fear. Berlin was certainly worth a visit but it's getting to the stage where I've done most of the rest of Western Europe. Maybe I'll still be under 26 when they open up the East to holders of the Inter-Rail pass – THAT would be a trip worth making…