Paul Rapovski: Man of Action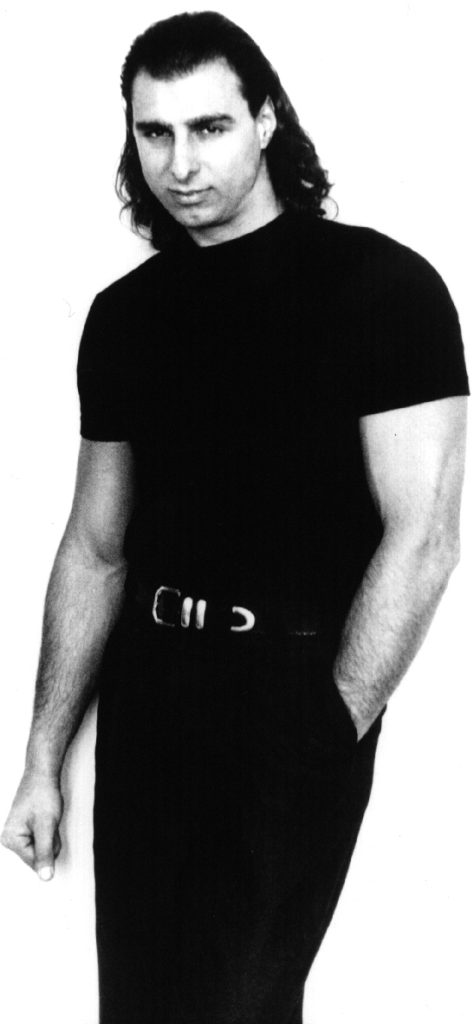 Paul Rapovski is one of those rare creatures: a Western martial arts expert who has made a living in the ultra-competitive world of Hong Kong cinema. He's worked with Jackie Chan on 'Thunderbolt' and Jet Li, not only in 'My Father is a Hero', but also giving an exceptionally villainous performance in 'Hitman', where he runs Li closer than Mel Gibson managed in 'Lethal Weapon 4'. In addition to this, he was a fight coordinator on John Woo's television series 'Once a Thief', while outside the industry, he speaks 5 languages and has an honours degree from the University of Toronto.
But let's start at the beginning: Paul took up martial arts at age ten: his mentor, Stephen Law, had the same Wing Chun teacher as a certain Bruce Lee, and encouraged him to go to Hong Kong to learn more. This Paul eventually did, moving there in 1992, both to improve his martial arts skills, and to try and break through into cinema.
While he added Choy Le Fat to his repertoire, and showed a particular aptitude for stick fighting, becoming World Heavyweight Full Contact champion in 1996, it was not all plain sailing. Despite having arranged some roles before going out to Hong Kong, they fell through, as things so often do in the film business: "When I arrived, eager to start filming, the movie was constantly being postponed until they finally called it quits. It was really disappointing."
However, things turned round shortly afterwards when he met Carter Wong in a gym. "He knew of my teacher in Canada and gave me fight scenes in his upcoming film, as well as two more of his projects. This really encouraged me at that time, and I began to train harder and learn more about the culture so as to better my chances for future films." Though he's now returned from Hong Kong for the moment, Paul looks back with obvious warmth on his time there: "I worked with so many great people and stars, each one gave me something that propelled me forward and instilled hope. I gained something from every project I worked on, not only fond memories, but personal achievement and growth."
One of those people was David Wu, editor on many of John Woo's films, and a director, actor and scriptwriter ('Bride With White Hair') in his own right. "The reason I like working with Paul is that he is a fast thinker. Sometimes it's necessary to think quickly, especially with regard to script changes, or action scene changes, or set changes." This is perhaps the main difference between Hong Kong and Hollywood; as Paul puts it, "American films tend to rely on more formulas and less inspiration. Hong Kong films have a unique high energy, fast paced feel about them. Most action is made up on the day of shooting; only the most complicated shots are worked out in advance."
As a result of his first-hand experience, he can also help nail another myth about Hong Kong action cinema, namely, that each film is built on the shattered bodies of stunt-men: "They rarely ask you to do something that they themselves wouldn't perform. They're extremely safety conscious, regardless of the stunt." He's only ever received superficial injuries, yet admits that on occasion he has looked back and questioned his own sanity. David Wu agrees, saying: "Paul has no problems crossing the line of safety to make the scenes look more realistic". Though the hardest thing Rapovski has been asked to do is not a stunt or a fight – it was a love scene: "It just wasn't in the character to be that way so I convinced them to revise the script!"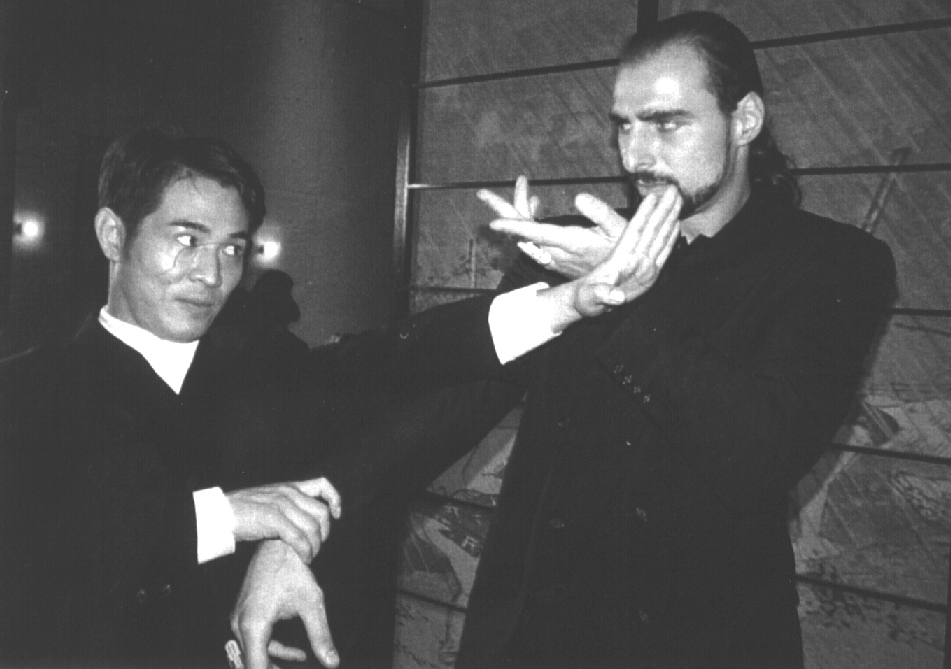 Now based back in Toronto, Rapovski continues to be busy. "We finished shooting 'Millennium Queen' about a week ago; I play rebel leader Joad, opposite Julie Strain and Jeff Wincott." Indeed, this project, which saw him both acting and coordinating all the action, has already made an impression on the producers; barely was it completed when the producers were demanding a sequel. What else does he have lined up? "There are so many things on the table, both for the short- and long-term, it's hard to say which will surface first. Some Asian action film shooting is scheduled for Toronto, but the script is being re-written, so we are still waiting." Though Rapovski prefers to keep quiet about his personal goals until he has accomplished them, at some point he'd like to get involved in the production side, as well as acting.
In one of the most cut-throat industries around, Paul seems so far to have retained both his inner peace and dignity. If hard work, honesty and genuine respect for the martial arts are worth anything then, whether it's at home or elsewhere in the world, his future success in the film business would appear to be assured.
Interview by Chris Fata; article by Jim McLennan