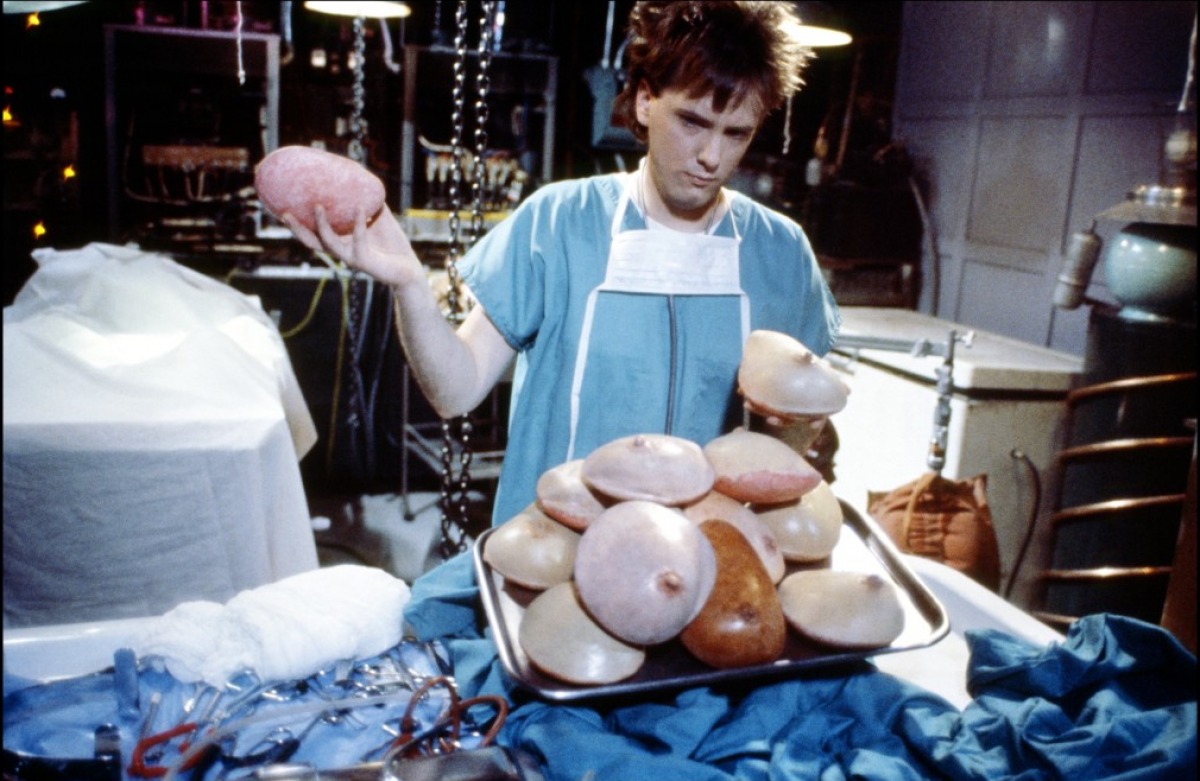 The TC Interview: James Lorinz
TC doesn't normally go in for interviews, the idea that someone is interesting purely because they are famous not holding water, as Linnea Quigley proves beyond reasonable doubt. However, the following piece struck us as weird – Paul Higson interviews James Lorinz, star of Street Trash and the forthcoming Frankenhooker. No information was available on either participants' state of mind – we recommend putting this article away until you've seen the film, as it might make more sense then, though we're making no promises…
Paul Higson: A cult is said to have arisen around you after your appearance in Street Trash. In what form has this manifested?
James Lorinz: A small group of Marxist London garbage collectors worship me and voted me most likely to throw tea in the harbour.
PH: Would you call yourself acerbic?
JL: No, but I have some relatives from the Baltic States.
PH: How much did you ad-lib on your Street Trash stint?
JL: Perhaps 60% ad-libs done with the writers on the set.
PH: In the John Hughes film Some Kind of Wonderful there was a doorman character that seemed to have been loosely based/ ripped off from yours.
JL: Sorry, haven't seen it. My lawyers will look into it.
PH: Is there somebody you would like to see melt? If so, who?
JL (after some careful thought) : The actor William Hurt.
PH: Have you written any scripts yourself?
JL: Yes, I'm in pre-production of a short film I will direct titled Mr Softee: An American Tragedy concerning the trials and tribulations of a man made out of ice-cream.
PH: I know that after Frankenhooker was made, you were given a special credit for dialogue. With you, Henenlotter and Uncle Bob Martin on the script as such, we should be able to expect some of the funniest character interaction of the coming year.
JL: Yeah, I guess so. You're the boss.
PH: I have yet to see any explanation for the role of Honey yet. How is the character related to the movie?
JL: Honey acts as a liason between J.Franken and the girls he needs to rebuild his sweetheart. She also brought me tea promptly at 2pm every day.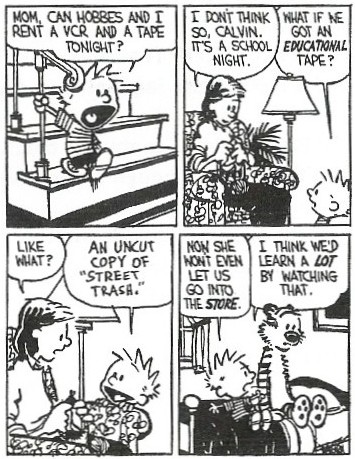 PH: Another cult figure to appear in the film was Shirley Stoler [star of The Honeymoon Killers]. How did you get on with her?
JL: She must live in a "whine" cellar.
PH: Did you know that Napoleon Bonaparte was poisoned by wall-paper?
JL: No, but I know they auctioned off his shrivelled, mummified penis ten years ago [This is true!] and it had a distinctly recognisable paisley design from the wall-paper on it [Er…].
PH: In one part of the film, you seem to drill a hole in your own head from one of the shots seen or is this a potential suicide following Elizabeth's death? If the power drill was running and running through your head, how was the effect rigged up?
JL: What effect? That was real! The catch? After returning home from the war in Korea, I had a metal plate implanted in my skull.
PH: Patty Mullen is an absolute beauty. You did behave yourself with her on set, didn't you James?
JL: Yes, I did. Though I often felt like taking a lead pipe to her head.
PH: The make-up job on Patty was highly reminiscent of the work performed on Malcolm McDowell in Britannia Hospital, don't you think?
JL: What make-up? Actually, she looked more like Alex in A Clockwork Orange.
PH: I understand that Alan Jones was on the set collecting interviews.
JL: Don't know him, but I've heard he's a nasty bloke.
PH: Is there anyone you have a gripe with, be it in the making of Frankenhooker or otherwise? Offload it here.
JL: Why can't we all just love each other?
PH: Anyone you suggest we never trust? Absolutely anyone.
JL: The guy who wrote England on $35 A Day.
PH: Where do you see yourself going from here?
JL: I'm currently starring in a television sitcom with Valerie Harper titled City on the CBS network, soon to be syndicated to the BBC. I shall return to features as soon as my schedule permits – I hear they're remaking The Crawling Eye [ aka The Trollenberg Terror ].
PH: Did any children's television programme ever scare you as a child or even today?
JL: A puppet show entitled Thunderbirds and the puppets would smoke cigarettes and perspire. It made me feel like I was on LSD.
PH: Thank you.
JL: Paul, you sound like a nice bloke but you are a little bizarre. Lay off those Robyn Hitchcock records for a while.