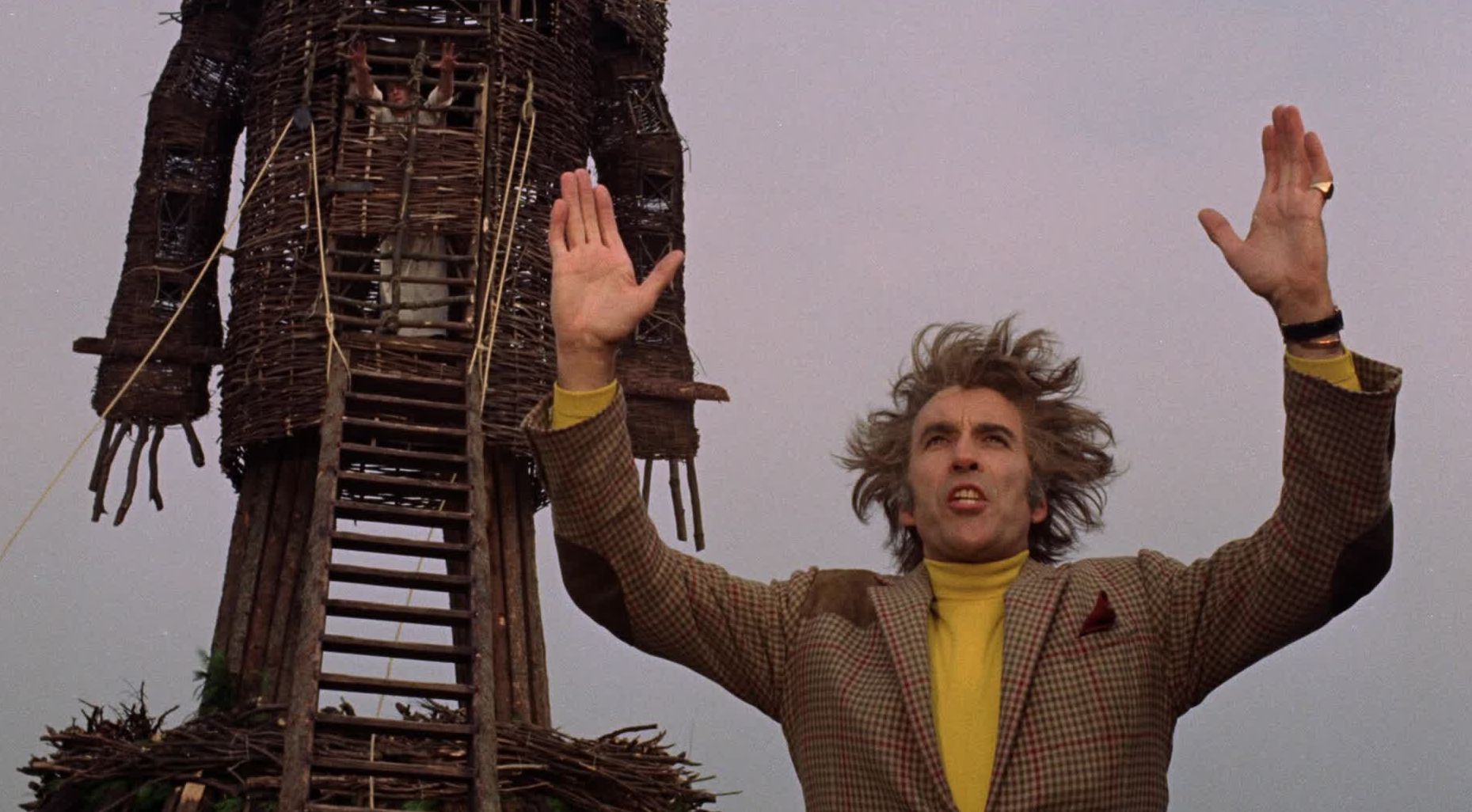 Christopher Lee – Fangs for the Memory
I'm writing this on Christopher Lee's 68th birthday, May 27th, and I'm trying to find words to sum up the career of a man who has appeared in more films than almost any other actor. Not all of these have been good perhaps, but even in the dullest of these (who mentioned 'Night of the Big Heat'?) he is always worth watching. He's a highly versatile actor, capable of playing everything from the Mummy to Sherlock Holmes, via Shakespeare – 'Hamlet' (1948) won an Oscar, and was his first film with Peter Cushing.
He is undoubtedly best known for his performances as Dracula, his height (6 ft. 4″) lending him an air of authority few, if any, other actors have been able to bring to the role. In addition to the Hammer versions, beginning with 'Dracula' (1958) and generally going downhill in quality until the abysmal 'Dracula AD 1972', he also appeared in other vampire films, though these were usually feeble spoofs. He was 'misled' into appearing in 'El Conde Dracula' by promises it would be the definitive telling of Stoker's tale – since it was directed by Jess Franco, it will not surprise readers to learn this is not how it turned out…
Outside the horror genre, his appearances have been almost as numerous, especially in more recent years. He was Scaramanga in 'The Man With the Golden Gun', and is also well known for his appearances in 'The Three Musketeers' and it's two sequels. At other times, he has played Dr Jekyll, Rasputin & Fu Manchu, but for me his most memorable role was as Lord Summerisle in 'The Wicker Man' (1973), which in my opinion is the best non-Hammer British horror film ever made.
In recent years his appearances have become slightly less numerous, leaving him free to pursue his other interests – he is a keen golfer, possessing a low handicap, and is also very fond of cricket. However, he can shortly be seen in 'Gremlins II', which means the man will be in the (unique?) position of having starred in films with three of your editor's idols; Nastassja Kinski ('To the Devil a Daughter'), Sybil Danning ('The Howling II') and now Phoebe Cates.
His latest film, as yet unreleased here, is called 'The Rainbow Thief', with Michael Caine. During the filming, it was reported that Lee was called to do a scene where he has a heart attack while bonking some beauty. Lee wanted it changed, in deference to his age, and settled for being tickled into a seizure by eight topless bimbos! Some people have all the luck…
Filmography
So you thought Sybil Danning was busy? I lost count of the following list when it went into three figures; all corrections, additions and amendments would be gratefully received, though note that only commonly encountered alternative titles are included: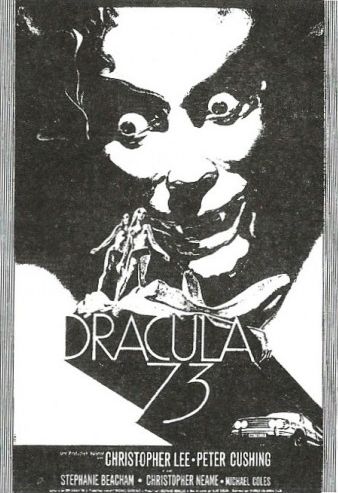 1947 – Corridor of Mirrors
1948 – Hamlet
1949 – They Were Not Divided
1950 – Prelude of Fame
1951 – Valley of the Eagles
1952 – The Crimson Pirate
1953 – Moulin Rouge
1954 – Dark Avenger a.k.a. The Warriors
1955 – Private's Progress
1956 – Alias John Preston
Moby Dick
Ill Met by Moonlight a.k.a. Night Ambush
The Battle of the River Plate a.k.a. Pursuit of the Graf Spee
1957 – The Traitor
The Curse of Frankenstein
Corridors of Blood a.k.a. Doctor from Seven Dials
1958 – Dracula a.k.a. Horror of Dracula
1959 – A Tale of Two Cities
The Man Who Could Cheat Death
The Mummy
Two Faces of Dr. Jekyll
1960 – Beat Girl
City of the Dead
Taste of Fear a.k.a. Scream of Fear
1961 – Hercules in the Haunted Kingdom a.k.a. Hercules in the Centre of the Earth
1962 – Hands of Orlac a.k.a. Hands of a Strangler
The Terror Tongs a.k.a. The Terror of the Tongs
Uncle Was a Vampire
Sherlock Holmes & the Deadly Necklace
The Longest Day
Pirates of Blood River
Puzzle of the Red Orchid a.k.a. Secret of the Red Orchid
Devil's Daffodil a.k.a. Daffodil Killer
1963 – Terror Castle a.k.a. Virgin of Nuremberg
What a.k.a. Night is the Phantom
Devil's Ship Pirates
Castle of the Living Dead
1964 – The Gorgon
1965 – Dracula, Prince of Darkness
Rasputin, the Mad Monk
Dr. Terror's House of Horror
The Skull
Face of Fu Manchu
She
1966 – Brides of Fu Manchu
1967 – Vengeance of Fu Manchu
Theatre of Death
Circus of Fear a.k.a. Psycho Circus
Night of the Big Heat a.k.a. Island of the Burning Damned
The Devil Rides Out a.k.a. The Devil's Bride
Five Golden Dragons
The Torture Chamber of Dr Sadism
Curse of the Crimson Altar a.k.a. The Reincarnation a.k.a. about five other titles!
1968 – Eve
The Oblong Box
Dracula Has Risen From the Grave
Blood of Fu Manchu a.k.a. Kiss and Tell
1969 – Castle of Fu Manchu a.k.a. Torture Chamber of Fu Manchu
Assignment: Istanbul
Taste the Blood of Dracula
Night of the Blood Beast a.k.a. Throne of the Blood Monster
The Magic Christian
One More Time
1970 – Eugenie: The Story of Her Journey Into Perversion a.k.a. Sade 70
El Conde Dracula a.k.a. Bram Stoker's Dracula
The Scars of Dracula
Scream & Scream Again
The House That Dripped Blood
Julius Caesar
The Private Life of Sherlock Holmes
1971 – I, Monster
1972 – Dracula AD 1972 a.k.a. Dracula Today
Hannie Calder
Dark Places
Poor Devil (TVM)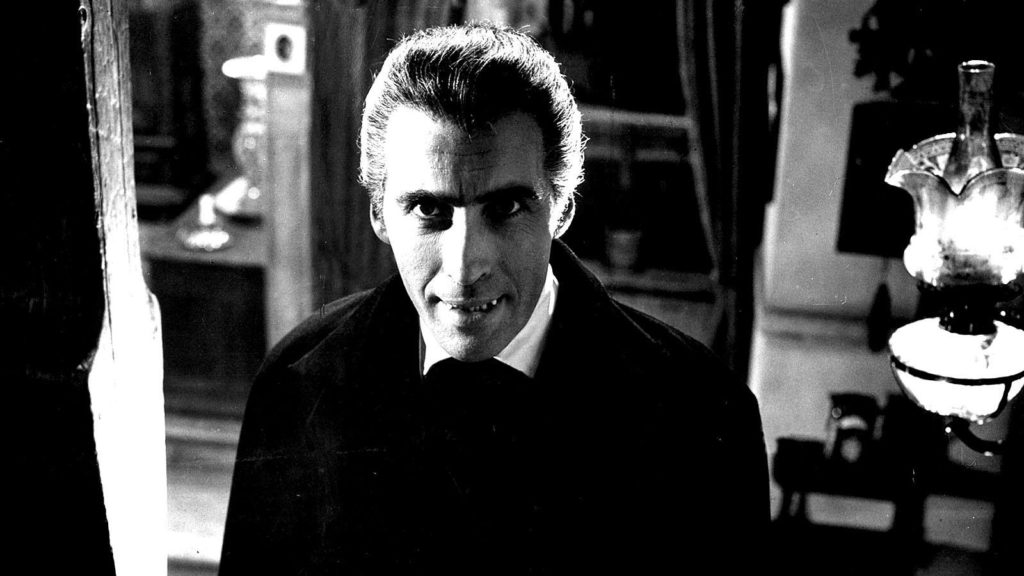 1973 – The Satanic Rites of Dracula a.k.a. Count Dracula & His Vampire Bride
Panic on the Trans-Siberian Express a.k.a. Horror Express
Creeping Flesh
Nothing But The Night
Deathline a.k.a. Raw Meat
The Wicker Man
1974 – The Three Musketeers
The Man with the Golden Gun
1975 – Tendre Dracula
In Search of Dracula
The Four Musketeers
1976 – Dragon's Murder
Killer Force
Mask of Murder
To the Devil a Daughter
Revenge of the Dead
Dracula Pere et Fils
Meat Cleaver Massacre
Diagnosis: Murder
1977 – Airport '77
Starship Invasion a.k.a. Alien Encounter
End of the World
1978 – Return From Witch Mountain
Caravans
The Pirate
1979 – The Passage
Arabian Adventure
1941
Circle of Iron a.k.a. The Silent Flute
Bear Island
Captain America II
1981 – The Salamander
An Eye for an Eye
Goliath Awaits (TVM)
Jaguar Lives
1982 – Safari 3000
1983 – The House of the Long Shadows
Whispering Death
The Return of Captain Invincible a.k.a. The Legend in Leotards
1984 – Rosebud Hotel
The Howling II
1988 – Murder Story
1989 – The Return of the Three Musketeers
1990 – Treasure Island
Gremlins II
The Rainbow Thief