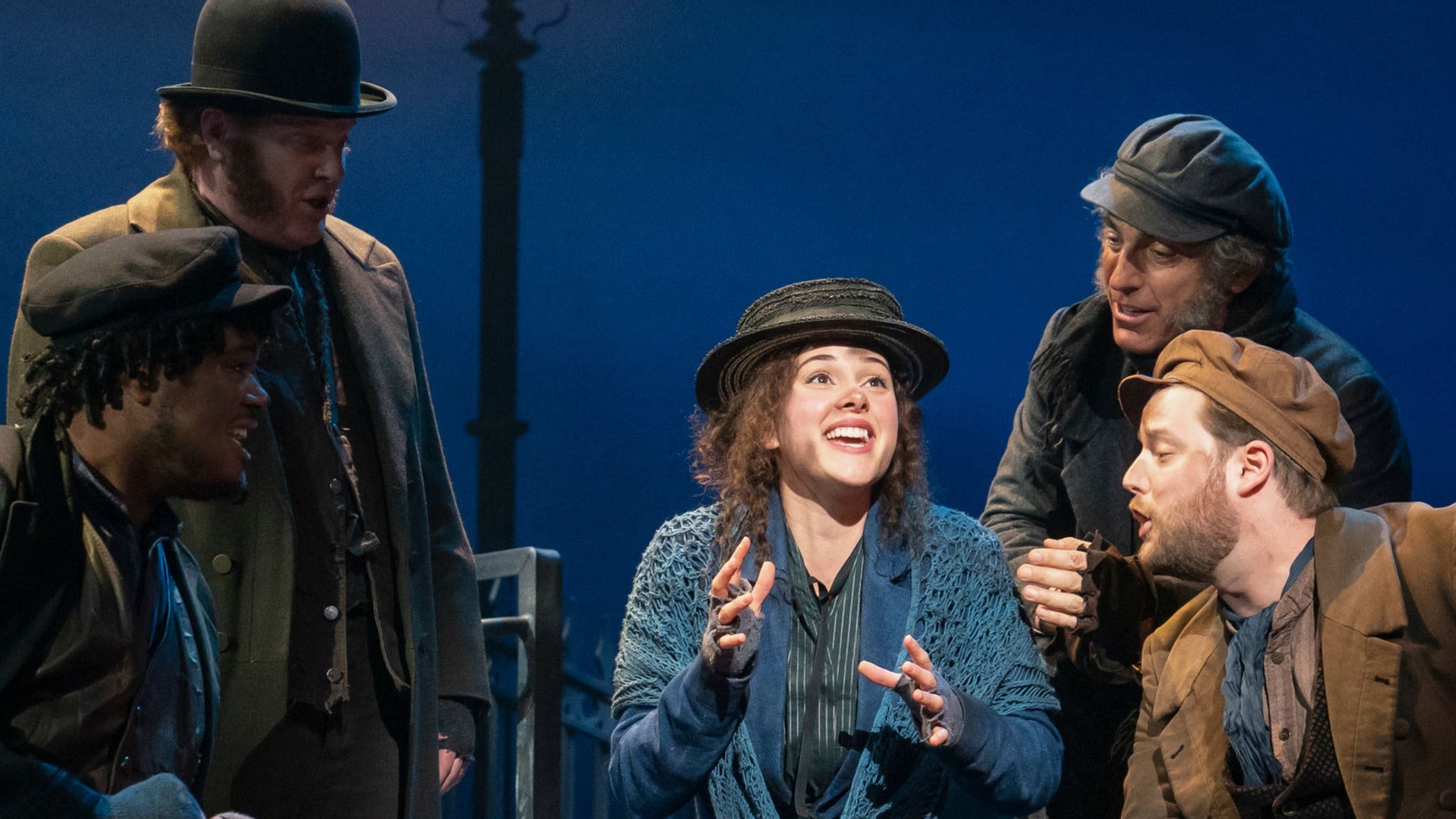 My Fair Lady
Gammage Auditorium, Tempe
December 12, 2021
My love for My Fair Lady is abiding. I think it's the greatest musical of all time, and the 1964 film version is an all-time classic. Rex Harrison's portrayal of Professor Henry Higgins may be my favourite performance ever by an actor. Whenever a live version comes through town, attendance is mandatory, and the most recent such was on Sunday. This tour was produced by the Lincoln Center Theater, under the direction of Bartlett Sher. And it was… okay.
This lukewarm reaction really isn't the fault of the performers. It's just that every production is inevitably going to be compared to the George Cukor directed film, and almost inevitably will be found wanting. There are only two options for touring versions: try to reproduce the movie, and fall short. Or take things in a radically different direction, and risk alienating those who love the film. While I'm certainly a fan, I'd rather see a production which took those risks. I have a perfectly good BluRay of the film, and do not especially need to see a rough approximation of it, from 50 yards away, and at a cost of about $75 per person (including TicketBastard's "service" charges).
In the main, that's what we got here, and it's adequate. The book and songs by Alan Jay Lerner and Frederick Loewe are so strong, they could be performed by your local am-dram troupe, and still make for a thoroughly enjoyable night out. [It's much the same thing which makes ABBA tribute bands a good time] These players were not, by any means, amateurs. But to state the obvious, nor were Laird Mackintosh and Nicole Ferguson, Harrison and Audrey Hepburn. Ferguson wasn't even the scheduled lead, taking over from Shereen Ahmed (pictured top) for unspecified reasons, which can't have been easy.
Though Ferguson, unlike Hepburn (famously dubbed when singing by Marni Nixon), was both acting and singing, which is always impressive. The role of Prof. Higgins requires considerably less vocal range, to the point where I could probably make a decent fist of it. The acting is really what matters there, and only occasionally was Mackintosh able to approach the summit of Mt. Harrison. The rest of the cast largely fell into the "competent, yet unmemorable" category. The most unfortunate exception was Gayton Scott as housekeeper Mrs. Pearce. I have no clue where her accent was trying to be from. Scotland? Ireland? Poland? It seemed to migrate from sentence to sentence, to thoroughly distracting effect.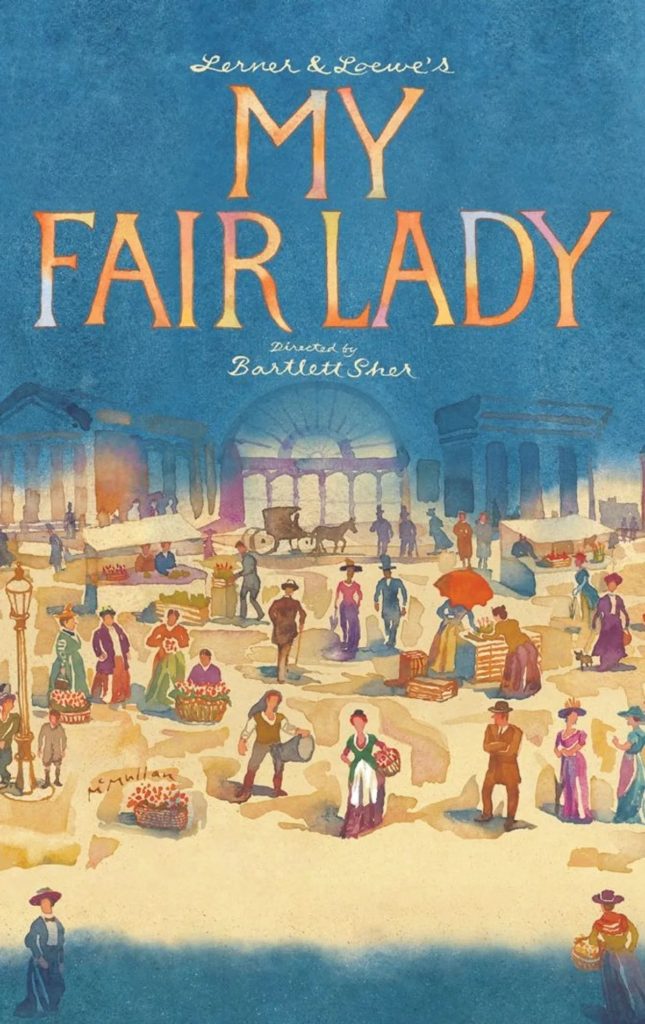 On the other hand, we did love Adam Grupper's Alfred P. Doolittle. He went at the role with gusto, and managed to add enough of his own personality to avoid it feeling like an impression of Stanley Holloway. The other elements which impressed most, were the sets by Michael Yeargan. These created a real sense of depth, particularly for the Covent Garden scenes. Higgins's house at 27A Wimpole Street was also a cleverly-constructed rotating construction, through which the performers could proceed as necessary. However, the interior look did seem too much a clone of the film; it's an area where productions could use some imagination, without threatening the overall integrity of proceedings.
The best example of what can be done was the radical reworking of Get Me to the Church on Time. This mutated into burlesque, OTT fantasy, involving everything from can-can dancers to drag queens. I read another review which sniffily referred to the staging thus: "Sher appears to have taken inspiration from British film director Ken Russell's excessive fantasy sequences." I can't argue with that – except in the writer's opinion, this was somehow a bad thing. The audience the night we went clearly loved it, going by the applause. A whole staging along similar lines could be awesome. I'd certainly love to have seen a version of My Fair Lady directed by Russell, especially in his Lair of the White Worm period.
The other scene which stood out was the Ascot races, and this took the opposite approach: an understated, almost sparse setting. But the original scene is among my favourites in all cinema, for the crispness of both writing and performances. This rendition did it justice, Ferguson delivering the anecdote of her late aunt, influenza and gin with laudable verve. That's about as high praise as I can award any stage version: it was almost as good as the film. On occasion, this reached that level, and overall, we can't complain. But I still prefer our BluRay. Not least., for letting us hiss at creepy stalker Freddy Eynsford-Hill, without getting thrown out of the auditorium.