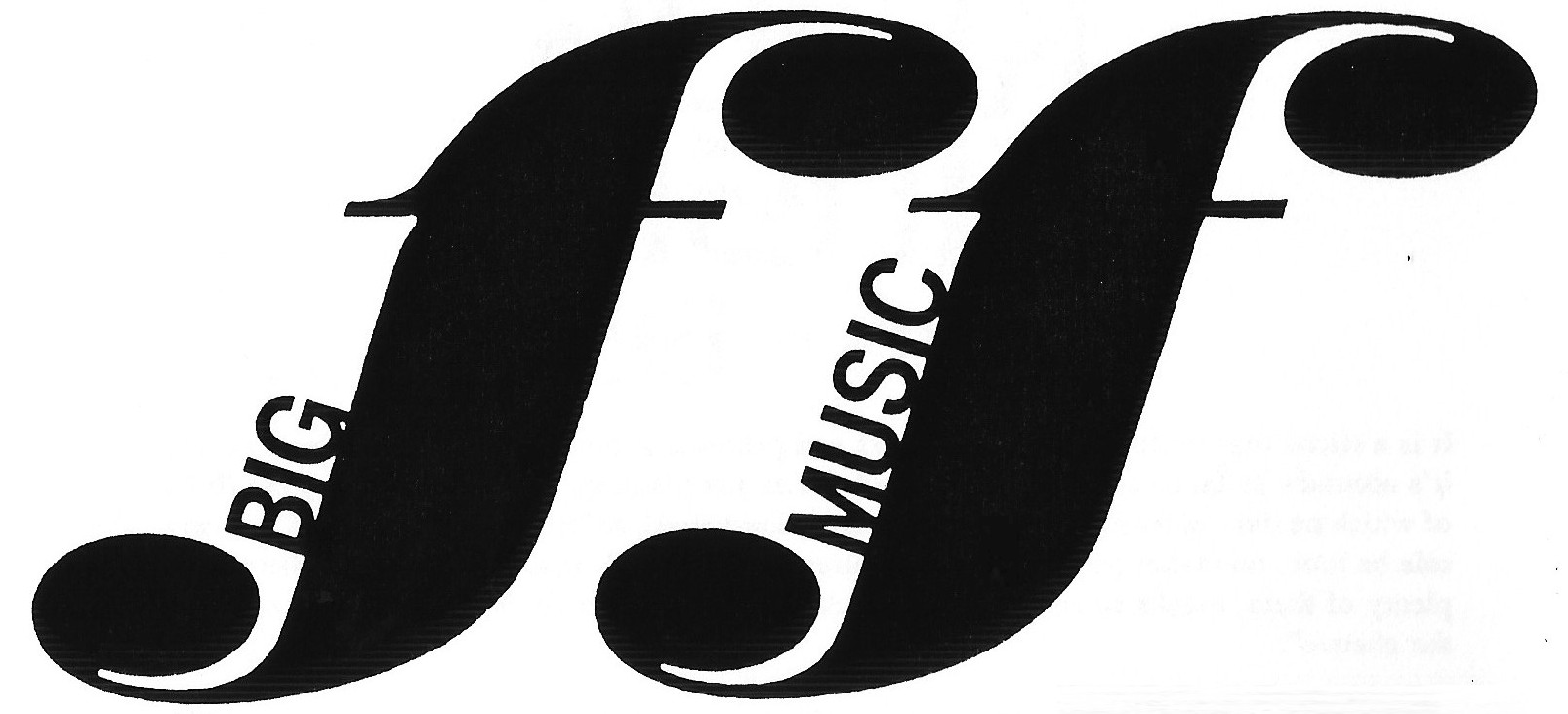 It happens only occasionally.
Maybe the chemicals are right. Perhaps the two halves of your brain have buried the hatchet. Or it could be that your subconscious takes command. Whatever the cause, that fantastic, unbounded and unmapped mind of yours is freed. The obstructions placed there to protect you from an impossible, unkind and stultifying world are cleared away. The music mainlines, transports and exhilarates you. It's a drug, and it's free.
Don't underestimate the power of music. How many of you have spent an hour in a darkened room absorbed, motionless. Hallucinating waves of rhythm that wash over you, harmonies that collide and chase. Understand the emotion. Music communicates.
And if you believe that, you probably also believe that cockroaches make good soup. (In fact they don't – they can't reach the knobs on the cooker). Most of the time we are disappointed, but it keeps us coming back for more. In the boom years of the Liquorice Pizza, when vinyl was the fix, there were over eight million titles in print in the UK alone. If there wasn't something in the rack to interest you then you were probably dead. (On the other hand, there's always Vivaldi's Four Seasons arranged for sitar and maracas …)
We were wary of CD. We didn't celebrate at the altar of four-fold oversampling, we didn't believe the awful hype and we didn't build shelves for library cases. We held our breaths. What we saw was too many cities loose their last live venue, prices rise and a change in the whole complexion of the music business from the top down. And therein lies the rub, as Shakespeare would say (but only if he was paid by the word). If music has a lifeblood, then it comes from bands and artists full of things to say, few preconceptions of how to say them and the energy and optimism of stupidity. It comes from the bottom up. Our faces went purple.
It is rather easier to repackage known successes in a new form, to sign established artists for another five albums and to market videos and T-shirts than risking money and shelf space on bands unknown outside their native town of Northampton, who will probably break up or spend the advance anyway. In the past, the sheer volume of new material kept washing away the old order. "Regeneration or Death" as Paul Morley would say (witter, more likely). But vinyl was cheap. You could get your 8 track tape mastered and a thousand copies in a 2 colour sleeve for about a grand and a half. Want to hear a record company rep. lecture you on the tooling costs and return on investment required in CD manufacture? I'd rather eat sushi.
So what is the state of the ghost of music future? Last week the TC cleaner succeeded in wiping out my treasured OC9LT with a duster. This, the Insurance Company have decided, does not constitute accidental damage since it occurred whilst cleaning (eh?). Thus, with a cartridge that exhibits a permanent masonic handshake, I have resorted to reviewing a demo cassette I was sent from Birmingham (the place where they eat Fish and "Cheeps").
The Big Noise are hard, come from Tamworth and probably growl at budgies. 'Repulsion' starts the set with a bass line that perfectly supports a sneering lyric, all Polanski, disgust and hard knocks. Like a massive engine that carburets badly, the rollercoaster riff surges forward and then hesitates just long enough to sample your lunch before laughing at your discomfort. This track needs more production like it needs a cellphone. Pausing only to make you worry, the real success here, 'White Room' throbs and muscles it's way in. A real Vee Twin of a sound, smooth when revved but wearing its edges on the outside, guitar break and all. Thoughts of Dinosaur Jr, Cardiacs and Screaming Trees (UK) are smashed on the rocks, to be replaced by a natty little stylophone reprise, an experience a bit like up-ending an empty sweet wrapper and catching a lump of chocolate in your palm.
'Twist and Burn' is overshadowed, dragging its feet and boxing at your knees despite technically fine lead work and some wild chords. Needs to think bigger, build grander and believe in itself a bit more. 'Cherry Red' sounds most derivative (and most commercial) and is carried on a growling guitar and punctuated with startling drum patterns (Chris is a gravedigger) which don't inject enough space and light to give it the room to soar. More singable is 'Song No. 6' which balances ascending and descending guitars in a playful manner more reminiscent of Buzzcocks or Dead Kennedys. It doesn't overstay its welcome (although some of the linking samples do – who the hell wants to hear someone else's in-joke eighty-six times?) and 'Overtaken' perfectly demonstrates the band's post-punk humour. The Big Noise are serious, they don't want you to like them, so you have no choice but to do so. Hell, they even finish up with a toilet flushing to make you wince!
The Big Noise, 'Bog' is available on tape (£2.50) from Ben A Machin, 38 Main Road Austrey, Atherstone, Warwickshire CV9 3EH. Oh, and tell 'em TC sent ya!