John Leguizamo
Celebrity Theatre, Phoenix, Arizona
10th July, 2001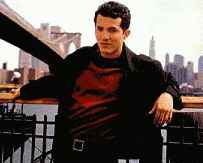 John Leguizamo's first one man show, entitled SPIC-O-RAMA, A Dysfunctional Comedy, showed his diversity and talent. He followed that with another one man show, Mambo Mouth, which introduced a slew of new characters to terrorize, disgust, and thrill us, and it seemed as if he found his niche. But artists are never happy are they?
Movies were the next logical step – and a mistake in my opinion. His film career has included roles in Casualties of War and Carlito's Way (both directed by Brian de Palma), Revenge, Hangin' with the Homeboys, Regarding Henry (Mike Nichols), Whispers in the Dark, Super Mario Brothers, Pyromaniacs: A Love Story, Executive Decision, Spawn and The Fan, staring Robert DeNiro and Ellen Barkin. Not exactly thrilling.

It was his breakout role as Chi Chi Rodriguez in the drag comedy To Wong Foo, Thanks for Everything, Julie Newmar, that earned him a Golden Globe Nomination for best supporting actor. Although I enjoyed To Wong Foo…. that was only because I was reminded of his character "Manny the Fanny" from the Mambo Mouth tour. Movies are not his forte. I think he's more at home on stage. . and that's not necessarily a bad thing.
It's obvious from the onset that this is going to be an ethnic showcase. John Leguizamo is a melting pot of Hispanic culture and it shows. His mastery of the diversity of accents, body language and colloquial phrasing is unbelievable. He comes on stage with an anger, an intensity and a Ritalin-needy persona, introducing the audience to different cultures simply from the dances they did as teens, growing up in the 80's in Jackson Heights, Queens, New York. Having had the advantage of also growing up in the 80's in Jackson Heights, Queens, New York, it probably made more sense to me, than to 90% of the audience, but they were all still captivated by his recounting of life.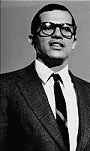 His biography of exactly how dysfunctional his family was, provided vivid portraits, all told frantically, of his ancesters and immediate family, without the usual play-like characterizations that audiences have come to expect from him. Leguizamo reveals his exceptional talents as he portrays dozens of different ethnic characters he has encountered – Italians, Irish, Germans, Koreans, Jews, Latinos and West Coast "white dudes." Sometimes it's difficult to determine if there's more than one person on stage. He allows us to view issues, such as abuse, neglect and peer pressures from a funny, straight to the point, view. Each event is unfolded, first as a story, then physically acted out, and concluded.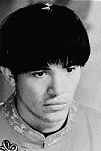 There are morals in there, or just maybe a giant think-tank of observations, in the hopes of coming to terms with his childhood problems. I think this tour is possibly a suggestion from his therapist, in order for him to vent his issues as he progresses forward into the future with his own children. A saving grace perhaps? Maybe…
Chris Fata
Trash City Magazine