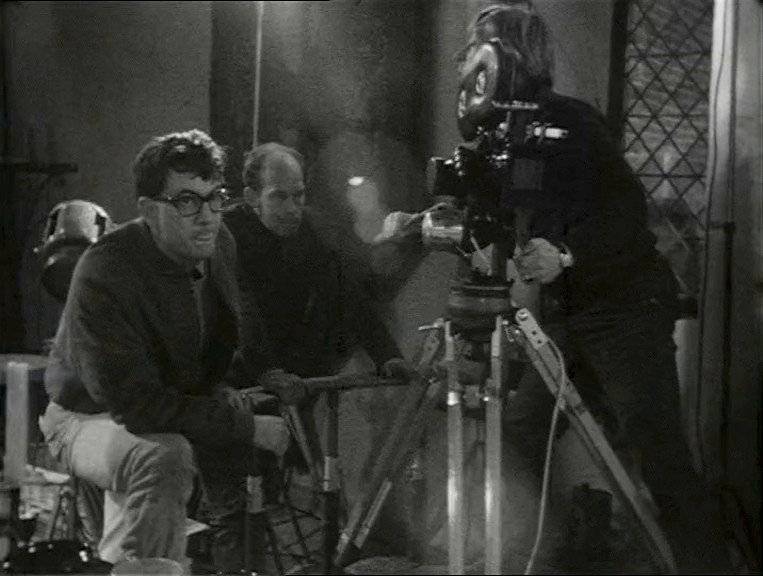 A Netherlands television series from the sixties is not something you would typically expect to be covered here. But in this case, there are a couple of interesting people who were very much involved. They would both go on to achieve international fame, at a level likelyfar beyond what was expected when beavering away in Dutch TV. The star of the show was then unknown theatre actor, Rutger Hauer. But the director would also go on to greater things, making Robocop, Total Recall and Showgirls. For it was none other than Dutch cinema's greatest export, Paul Verhoeven (on set, above).
The show was a result of the success of similarly medieval imports such as Ivanhoe, which inspired Carel Enkelaar, then manager of NTS, to commission the series. Gerard Soeteman, an employee in the drama translation department, was hired to write the scripts, and little-known Verhoeven brought on to direct. At that point, Paul had mostly made short films, as well as a a documentary about the Dutch marine corps, so this was his first big break. The same goes for Hauer, who had been a stage actor. While he wasn't the first choice – Carol van Herwijnen was, but couldn't find time – Verhoeven liked Hauer's physical look and presence, while his ability to handle a sword, and willingness to do his own stunts certainly didn't hurt.
The setting is the early sixteenth century, when Floris van Roozemond (Hauer) returns from a long trip abroad with some spectacularly fake stubble, and his sidekick Sindala (Jos Bergman). Floris finds his castle has been hijacked by the forces of Charles, Duke of Guelders. He is involved in a power struggle with Philip of Burgundy, so Floris allies himself with Philip. Over the 12 x 30-minute episodes, he and Sindala get involved in various escapades, typically involving them going up against Charles's men. For instance, one story has them attempting to stop the use of a massive cannon against a castle owned by one of Philip's allies.
It's all generally lightly amusing, but a couple of points stand out. Hauer's charisma is apparent, and it's no surprise he went on to international stardom. He gradually became the focus of the show, the title even changing from the original one of Floris and the Fakir. Said Verhoeven, "During the six months that we were working, you saw Rutger get better and understand the camera more and more. Gradually I noticed that the camera shifted more and more towards Rutger Hauer. He developed into the hero and as a director you felt that intuitively, and I thought you had to go along with that."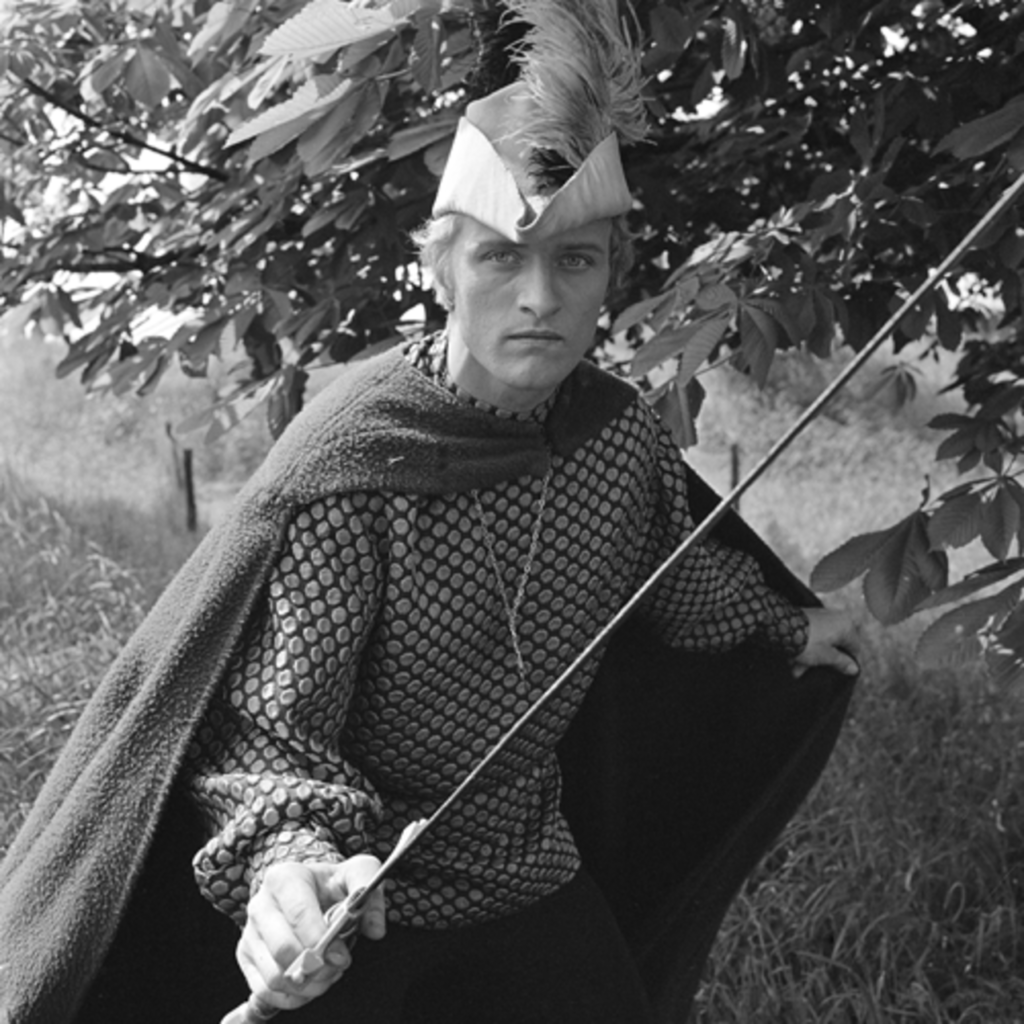 But Sindala is perhaps a more interesting role: even if played in brownface, there can't have been many Indian leading characters in television at the time. Especially since Sindala appears the smarter, typically using his wits to get out of scrapes. Though there is, to be honest, something a bit… gay, from a modern perspective, about his relationship with Floris – casually sleeping together in a windmill, for instance. Hey, it was the Netherlands, masters of progressive culture. Though as a counterpoint, there's only about one episode which offers any meaningful roles to women. Even Dutch liberalism had its limits.
But what certainly helps are the production values. Rather than shot in a studio, this broke new ground by relying heavily on location work. This took advantage of genuinely medieval places, such as the castle of De Doornenburgh, or the world-renowned shithole of Bruges. You can't buy that kind of authenticity. Not that this stopped Verhoeven from trying. Already among the most ambitious Dutch television projects of the time, the production went horrendously over price, costing about three times the scheduled budget. This is perhaps why two episodes were never finished. Though it wasn't all the director, as poor weather and actor illness helped double the shooting schedule's length.
Adding to the setting, a lot of the supporting characters existed historically, such as the painter Hieronymus Bosch, who shows up in one installment. While remaining largely land-bound, Friesian pirate Grutte Pier is an adversary to Floris more than once. He was played by former Dutch national football player Hans Boskamp, fact fans. [Bonus: Boskamp voiced Oscar the Grouch in the Dutch dub of Sesame Street] Although the series was very much a learning experience for the makers, everyone pitched in. For instance, stunt coordinator Hammy de Beukelaar ended up taking care of the horses, being a general handyman and occasional recordist.
When finished, the show gave NTS 2 its highest ratings of 1969, and became a beloved staple of Dutch television, often repeated. An English dub, entitled The Adventures of Floris was screened in some parts of the UK, but now appears lost. The series was remade in Germany, a few years later, with Hauer reprising the role, though Verhoeven was not involved in that. A movie "reboot", also called Floris, came out in 2004, with Michiel Huisman playing the grandson of the original character. Writer Soeteman and Verhoeven would go on to collaborate frequently before the latter's departure for Hollywood, including films like Soldier of Orange and The Fourth Man – several of these also starred Hauer.
Despite the success of the show, it was done after one series. Verhoeven and Soeteman had ideas for a sequel, but the channel balked, likely due in part to the massive cost over-run of the first season. However, some of those ideas would eventually make their way onto a bigger screen fifteen years later, when the two men would re-unite with their star to make Flesh and Blood. This similarly medieval period piece – albeit far more sexy and violent than Floris – was Verhoeven's entry into Hollywood-financed movies. Even though it failed at the box-office, and caused a rift between Verhoeven and Hauer which never fully healed, it paved the way for the director's subsequent success. It's not a stretch to say, if there had been no Floris, there would have been no Basic Instinct.